New York Times bestselling author M.O. Walsh returns with another instant Southern classic: a gripping and heartfelt novel.
About this event
Join us for a special evening online with M.O. Walsh celebrating the launch of his new novel, THE BIG DOOR PRIZE. He will appear in conversation with author Daniel Wallace, author of EXTRAORDINARY ADVENTURES and BIG FISH.
Walsh's debut novel, MY SUNSHINE AWAY, was a New York Times bestseller, a BEA Buzz pick, an Entertainment Weekly "Must List" pick, and a critically acclaimed "wrenching and wondrous coming-of-age tale" (People). It was called "unputdownable" (O, The Oprah Magazine), "marvelous" (Dallas Morning News), and "[a] rich, unexpected, exceptional book" (Chicago Tribune). Now Walsh builds upon an even more provocative and timely premise to weave a captivating and powerful tale of possibility, peril, and community in today's small-town South with THE BIG DOOR PRIZE.
Independent New Orleans bookstore Octavia Books proudly brings you this exclusive event via Zoom.
You must register to participate, and space is limited - so don't wait!
Each paid registration admits one to the Zoom event online and includes one signed copy of the book.
THE BIG DOOR PRIZE
What would you do if you knew your life's potential? That's the question facing the residents of Deerfield, Louisiana, when the DNAMIX machine appears in their local grocery store. It's nothing to look at, really—it resembles a plain photo booth. But its promise is amazing: With just a quick swab of your cheek and two dollars, the device claims to use the science of DNA to tell you your life's potential. With enough credibility to make the townspeople curious, soon the former teachers, nurses, and shopkeepers of Deerfield are abruptly changing course to pursue their destinies as magicians, cowboys, and athletes—including the novel's main characters, Douglas Hubbard and his wife, Cherilyn, who both believed they were perfectly happy until they realized they could dream for more...
Written with linguistic grace and a sense of wonder, THE BIG DOOR PRIZE sparkles with keen observations about what it might mean to stay true to oneself while honoring the bonds of marriage, friendship, and community, and how the glimmer of possibility can pull these bonds apart, bring them back together, and make second chances possible, even under the strangest of circumstances.
Musical Notes: A longtime fan of the late revered musician and songwriter John Prine, Walsh borrowed the title of his new book from the Prine song "In Spite of Ourselves," which he and his wife chose as their own wedding song. Moreover, Walsh came to think of Prine's music as a way to structure his novel, naming nearly all the chapters after Prine songs and hoping that Prine's many fans will enjoy discovering the dozens of allusions to his work seeded throughout the story.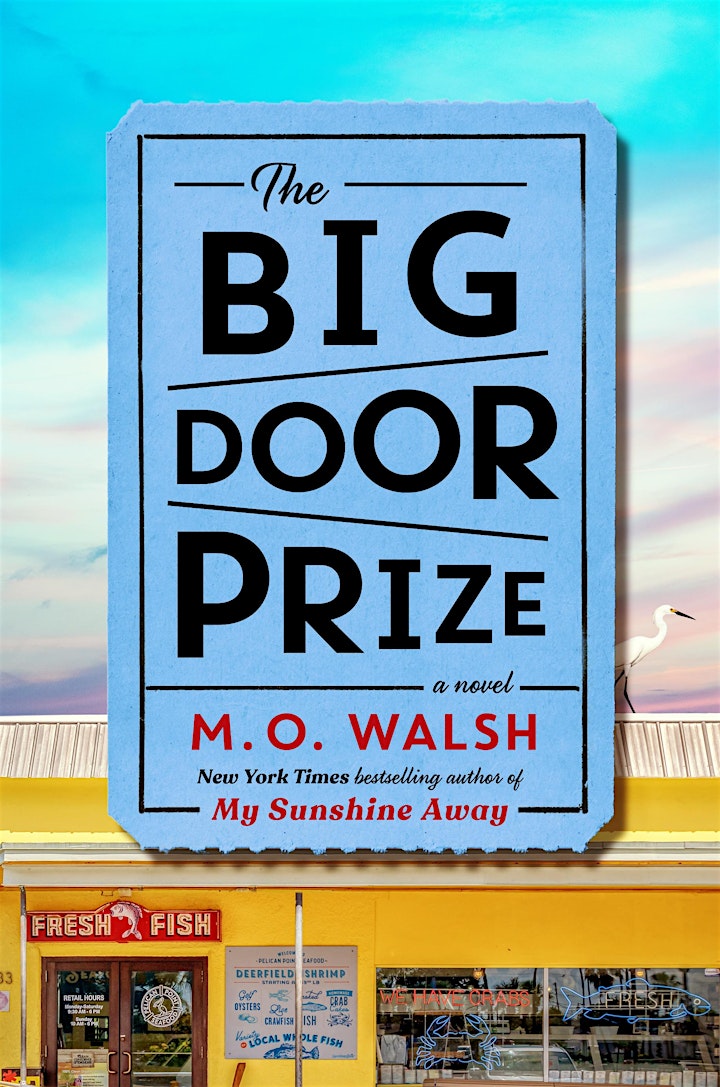 M.O. Walsh's critically praised first novel, My Sunshine Away, was a New York Times bestseller and winner of the Pat Conroy Southern Book Prize. His fiction and essays have appeared in The New York Times, The Guardian, Oxford American, The Southern Review, American Short Fiction, and Best New American Voices, among others. He is a graduate of the MFA program at the University of Mississippi and is currently the director of the Creative Writing Workshop at the University of New Orleans, where he lives and works, happily, with his wife and family.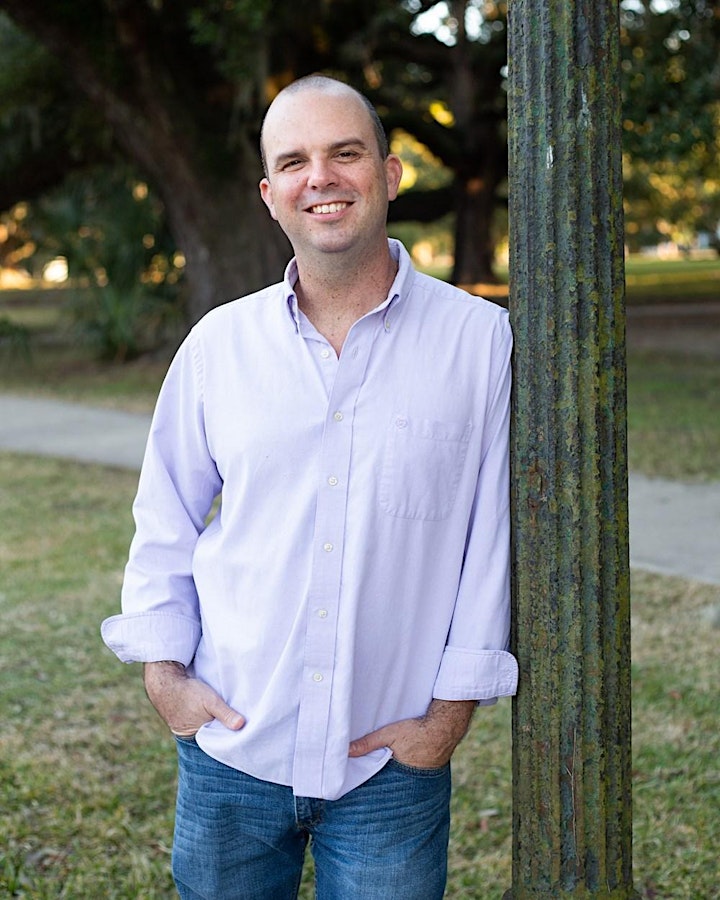 DANIEL WALLACE the J. Ross MacDonald Distinguished Professor of English at the University of North Carolina at Chapel Hill, where he directs the Creative Writing Program. He is the author of the novels. Extraordinary Adventures, Big Fish, Ray in Reverse, The Watermelon King, Mr. Sebastian and the Negro Magician, and The Kings and Queens of Roam.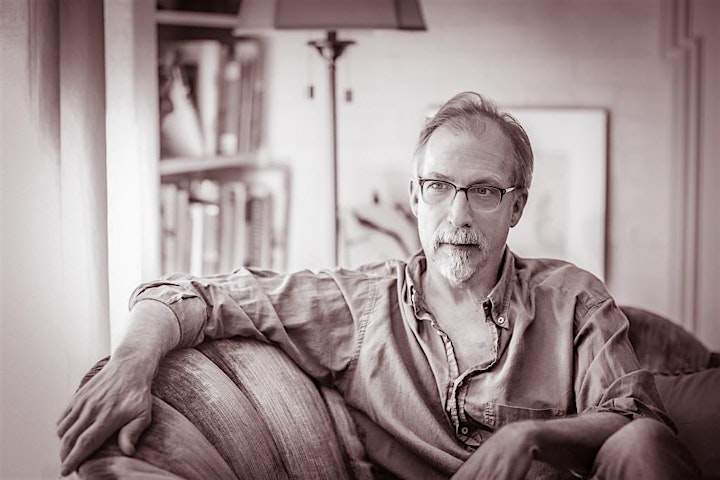 PRAISE FOR THE BIG DOOR PRIZE:
"Think of The Big Door Prize as a beautiful box full of all the things that compose our lives: love, fate, chance, jealousy, sadness, jokes, desire, and music. M. O. Walsh gives us all this and more, page after page, until we feel as if we know a little bit more about everything there is worth knowing. One of the most big-hearted books you'll ever read, about so much, but, in the end, really about the secret of life: the specifics of caring." —Daniel Wallace, author of Extraordinary Adventures and Big Fish
"The lives of a couple facing their mid-life crisis and a young man coming of age intersect in this humorous and hopeful novel. M. O. Walsh has never been afraid to go down into the darkest places of the human heart, but his truthfulness is balanced by a beautiful optimism, just as his sharp humor is leavened by his genuine affection for the layered, vital characters he creates. A wise, wry, twisty, and entertaining tale. I loved it." —Joshilyn Jackson, author of Never Have I Ever
"The characters in The Big Door Prize are familiar yet curious—so much like my own neighbors that I began to weave myself into the story, considering other lives I might live if I were braver, pluckier. Walsh's novel is the ideal summer read, an immersive escape as well as a brilliant examination of free will vs. determinism." —Mary Miller, author of Biloxi and Always Happy Hour
"Part mystery, all charm. The big prize here is for readers: a heartwarming and eccentric page-turner in the grand tradition of Southern literature that will keep you wondering until the very end. Walsh writes his characters with great respect to prove we're never too old to discover new things about ourselves." —Steven Rowley, author of The Editor and Lily and the Octopus
Date and time
Location
Refund policy
Organizer of M.O. Walsh - THE BIG DOOR PRIZE - in conversation with Daniel Wallace
Octavia Books is an independent, locally-owned New Orleans bookstore serving book lovers everywhere. We hope you will stop by soon to browse our great hand-picked selection of books, meet our owners & staff, talk about the latest books or find your favorite author. For author event schedules, on-line ordering, e-books and more, see http://www.octaviabooks.com.
Thank you for choosing to let Octavia Books serve you and be your independent bookstore.