Mo Bunnell, President, Bunnell Idea Group

Friday, November 21, 2014 from 7:30 AM to 9:00 AM (EST)
Event Details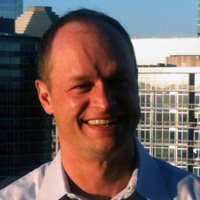 Mo Bunnell, President
Bunnell Idea Group
I run a business development consulting firm called Bunnell Idea Group (BIG). Our trademarked GrowBIG® Integrated business development system helps accelerate client acquisition and strengthen client retention. Our process allows top professionals to get focused and efficient in business development. Our clients grow their business, faster, while deepening relationships.
We become trusted advisers for our client's business development and growth initiatives because our methodology works and we practice what we teach. Our team is universally driven to increase our clients' revenue, structuring each initiative around helping them reach specific concrete strategic objectives for enhancing business development performance and business growth. Our innovative and proven processes drive growth through clearly articulated strategies and effective implementation.
Specialties: Innovation, Quantitative Analysis, Executive Coaching, Consulting, Business Strategy, Goal-setting, Sales, Sales Management, Positioning, Marketing, Public Relations, Long-term Relationships, Human Resources, Talent Management, Not-for-profit Management
Our Story
"Sixteen years ago, when I was working at Hewitt Associates as an actuarial consultant, I got curious about Rainmakers. Certain people were noticeably more gifted than others at bringing new clients and more revenue into the firm. There were other colleagues who tried, but struggled, with business development. My insatiable curiosity about the methods needed to be a successful Rainmaker marked the start of my journey of researching, developing and perfecting a business development system to help any professional learn to do business development the right way.
It's the rare professional who enters their career in consulting, accounting, law, financial services, or other service business because they want to sell. Professionals often receive in-depth technical training as they move up in their career, but rarely receive any business development training; let alone training in business development that covers the depth and breadth of how to do it right. Business development often loses out to competing priorities as professionals also have to deliver services.
GrowBIG® is designed to be efficient, effective, and highly successful for professionals who have a limited amount of time to devote to business development. I created a comprehensive training and coaching system based on behavioral science, designed to inspire real behavioral change and deliver real results. GrowBIG® builds a culture of business development success, so any firm that adopts GrowBIG® for business development will be more competitive and successful over the long-term." 
When & Where

The Buckhead Club
3344 Peachtree Road NE
Suite 2600
Atlanta, GA 30326


Friday, November 21, 2014 from 7:30 AM to 9:00 AM (EST)
Add to my calendar
Organizer
Wharton Kellogg London Speaker Series
Kevin Crump, London Business School and Wharton School
 Independent Consultant
Scott Cullen, Kellogg School of Management
Capital Markets – Development & Asset Strategy
JLL
John Gehlmann, Kellogg School of Management
Vice President
International Capital Solutions, LLC
Cabral Thornton, Wharton School
Director
Ancilla Capital Advisors
Michael J. Wagner, Kellogg School of Management
Senior Vice President, Portfoliio Manager
Morgan Stanley Smith Barney
Mo Bunnell, President, Bunnell Idea Group