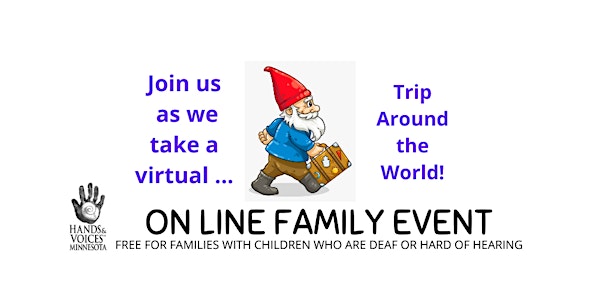 MNHV Family Event: Gnome Adventures!
This is a Virtual Event, please register as one family.
About this event
Join MNHV NE Parent Guide Marie Pank, MNHV DHH Guide Shelby Geldon and Deaf Mentor Stephanie Nutt from the LSS Deaf Mentor Family Services program as they host a virtual traveling event for kids and parents.
Tell us all about your summer adventures and what travel adventures you are looking forward to in the future!
Take a trip with us and learn about how we travel. We will learn some tips for traveling with kids who are deaf, deafblind and hard of hearing, and share stories of where you went over the summer.Please contact Marie at marie.pank@lssmn.org if you have questions.