[M]NEXT: Operations Improvement through Lean - Problem Solving
Actions and Detail Panel
[M]NEXT: Operations Improvement through Lean - Problem Solving
Wed, March 1, 2017, 12:00 PM – 5:00 PM EST
Description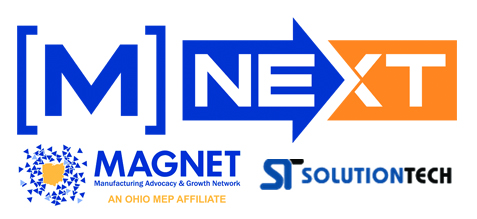 Operations Improvement through Lean: Problem Solving Module
Facilitator: James E. Friedl, Jr. (Managing Partner, SolutionTech)
Presented by MAGNET: The Manufacturing Advocacy and Growth Network
Our Operations Improvement through Lean series continues with a review of Quality at the Source! This session will cover understanding the root cause of quality issues as well as the implemetentation of various error-proofing techniques that will eliminate defects and other challenges.
Agenda TBD at a later date - check back for updates!
Manufacturers only. Service providers and non-manufacturers are prohibited from attending this event.
Date: March 1, 2017
Time: 12:00 PM to 5:00 PM
Location: 6001 Rockside Rd., Independence, OH 44131
Price: $195
Limited seating available - register now to claim your spot!