[M]NEXT: Operations Improvement through Lean - Lean 101 and Fundamentals
Actions and Detail Panel
[M]NEXT: Operations Improvement through Lean - Lean 101 and Fundamentals
Wed, April 12, 2017, 12:00 PM – 5:00 PM EDT
Description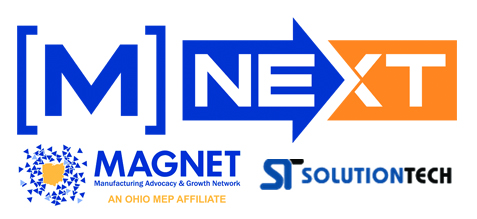 Operations Improvement through Lean: Lean 101 and Fundamentals Module
Facilitator: James E. Friedl, Jr. (Managing Partner, SolutionTech)
Presented by MAGNET: The Manufacturing Advocacy and Growth Network
Join us for this exciting introduction to Lean! In this session, we will cover Lean tools and methodology as well as the history of lean systems implementation from Henry Ford to Toyota to some of today's innovative companies.
Agenda TBD at a later date - check back for updates!
Manufacturers only. Service providers and non-manufacturers are prohibited from attending this event.
Date: April 12, 2017
Time: 12:00 PM to 5:00 PM
Location: 6001 Rockside Rd., Independence, OH 44131
Price: $195
Limited seating available - register now to claim your spot!