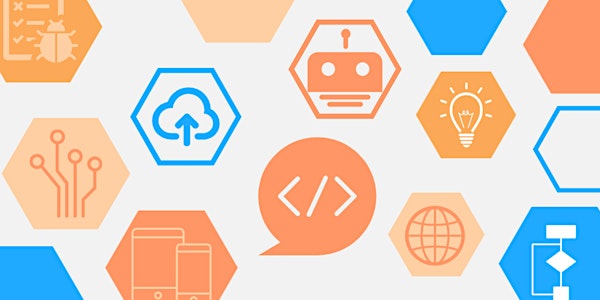 MNCodes Virtual Scratch Camp for Educators - Int/Adv
Looking to dig a deeper into teaching and learning with Scratch (scratch.mit.edu)?
Refund Policy
Contact the organizer to request a refund.
Eventbrite's fee is nonrefundable.
About this event
**Early Bird pricing available through July 9th!**
Do you have some experience with Scratch and now would like to go beyond the basics?
Join us online for the 2022 MNCodes Virtual Scratch Camp for Educators - Intermediate Level from Monday, Aug 15th - Wednesday, Aug 17th! This virtual workshop for K-12 and community educators will center around learning more about the Scratch online coding platform. This course is intended for users of Scratch who have some experience, and would like to explore more advanced features and functions of Scratch. You do not need to be a Scratch Expert, however some previous experience with the platform is recommended for this course.
Format
This online course will utilize a mix of both synchronous and asynchronous learning opportunities. There will be a live event each morning, as well as optional virtual "office hours" for additional support during the day. Each day will include self-guided lessons, examples and projects to be completed at your own pace to help you learn the Scratch platform. All live sessions will be recorded and available for review at any time to assist with a self-paced completion of the course. Participants will gain lifetime access to course content and resources.
Here is some additional information about the schedule and timing of the Scratch Camp for Educators - Intermediate/Advanced Level course:
Monday - 8/15
LIVE: 8:00-10:00am
Optional Collaborative Work Time: 10am-11pm
Tuesday - 8/16
LIVE: 8:00-10:00am
Optional Collaborative Work Time: 10am-11pm
Wednesday - 8/17
LIVE: 8:00-10:00
Optional Collaborative Work Time: 10am-11pm
Topics we will explore in this course include:
Advanced Scratch Features
Scratch is a simple, yet powerful platform that has many different capabilities. We will explore intermediate/advanced programming and projects with Scratch, including more advanced uses of control structures, data and variable, Scratch Extensions, and more.
Curriculum Integration
We will explore deeper levels of curriculum integration, including strategies for differentiating and supporting students as they learn advanced features of Scratch.
Equitable Teaching Practices
As Scratch becomes a part of your teaching practice, we want to be sure to utilize intentional teaching strategies to expand equitable and engaging learning experiences for all students. We will look at nationally recognized equitable teaching practices, and how they connect with Scratch and computer science education.
K12 and CSTA Frameworks
We will also explore how we can utilize national computer science frameworks to develop a scope and sequence to help students develop their Scratch skills from beginner to intermediate and beyond.
Please feel free to reach out with any questions! We look forward to seeing you at Scratch Camp!
This course is offered by Code Savvy's MNCodes Educator Training team and is open to all! For more information about Code Savvy's MNCodes Educator Training program, please visit mncodes.org