Join us for online for an interactive computer science education event centered around sharing about a variety of topics, from K-12!
About this event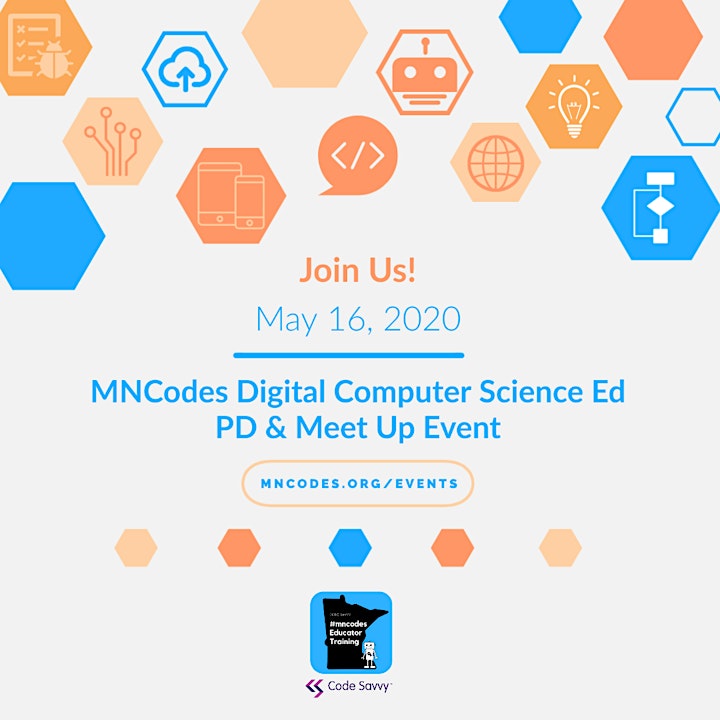 The MNCodes Digital Computer Science Ed PD & Meet Up is a chance for any K-12 educators interested in computer science, from across Minnesota, the US, and the world, to come together to connect, learn and share around topics of mutual interest. We will be crowdsourcing session topic ideas ahead of time for this event. You will have a chance to vote for topics you'd like to explore within the Eventbrite registration form. There will be speakers, open discussions, Q&A sessions, resource sharing...and prizes!
This event aims to bring the K-12 computer science education community together to learn and share, and to to keep momentum for CSforAll going during these unprecedented times! This event was created after the original in-person MNCodes Summit was postponed from May, 2020 to November, 14, 2020. We hope you'll consider joining us in November, as well!
We believe we are stronger together and appreciate the collective efforts to continue expanding equitable and engaging computer science education to all students!
Looking for immediate ideas and resources for CS ed?
Check out Code Savvy's new video series --
-Bytes of Inspiration (for CS educators)
-CS to Go (designed for kids, but open to anyone!)
Learn more about Code Savvy's MNCodes Educator Training Program: https://mncodes.org/
Follow us on social media: Twitter: @mncodes, IG: @mncodes #mncodes