Description

You are invited to an exclusive MN ISSA Women in Security lunch and learn for women cyber security professionals on Thursday, September 13th, 2018, from 11:00 AM - 1:00 PM.
Event Agenda
Check-in and networking: 11:00am
Lunch, welcome and introduction: 11:30am
Presentation: 11:45am
Wrap-up and networking: 12:45-1:00pm
This event is designed for women leading and working in the cyber security field and all those who support them. It will provide great educational and networking opportunities. Teri Robb from Check Point kick of the afternoon with an introduction on the changes in Cyber Security over the last decade. Dave Stacy is our featured speaker covering the Challenges of Attracting and Retaining Women in Security. Thanks to our sponsor, Check Point, lunch will be provided.
Parking: Street or Ramp with a $5 flat rate
Meeting: The WIS event will be held at Metro State. When you come from the parking ramp, walk towards the quad and enter "St. John's Hall" on the right. From there signs will guide you to the meeting location. ISSA Chapter leaders and volunteers will be onsite to assist with directions.
---
Introduction by Teri Robb of Check Point on the changes in Cyber Security over the last decade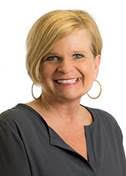 Teri Robb, Vice President North America Sales
Teri Robb serves as Head of North Americas Sales for Check Point Software. She joined Check Point in 2009 and has served as a Regional Director and Regional Vice President. Robb brings more than 20 years of high-tech sales progressive leadership experience to Check Point.
Prior to joining Check Point, she held Regional Director positions at CompuServe Network Services and iPass. Robb holds a B.A. in Business, Information Management from the University of North Dakota.In her spare time, she enjoys boating, running, and the great outdoors with her husband and two children.
Featured Speaker: Dave Stacy
The Challenges of Attracting and Retaining Women in Security
With unemployment in the information security (a.k.a. cybersecurity) profession estimated to currently be less than 2% and the worldwide shortage of cybersecurity workers projected to be 1.8 million by 2022, why are fewer than 15% of cybersecurity professionals women? How do we get more women interested in cybersecurity careers and, just as importantly, how do we retain them? Dave Stacy, now semi-retired after a thirty-four (34) year cybersecurity career, will talk about some of the reasons why women are under-represented in the field, why this negatively impacts cybersecurity program effectiveness, and what needs to change. He will offer some practical suggestions for how attendees can personally contribute to the solution to this problem. At the conclusion of his presentation, Dave will give away four copies of the book, "Climb: Leading Women in Technology Share Their Journeys to Success."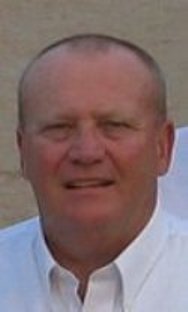 David W. Stacy (Dave) is an information risk management & cybersecurity professional with thirty-four (34) years of experience in the field, approximately twenty-three (23) of which have been as the Chief Information Security Officer (CISO), or equivalent, for his company. He has worked in the telecommunications, financial services, and medical device verticals where he has had leadership roles in information risk management, cybersecurity, privacy, regulatory compliance, physical security, records management, disaster recovery, and business continuity. He earned the Certified Information Systems Security Professional (CISSP) designation in 1994. He is also a Fellow in the Life Management Institute (FLMI).

Dave retired as a Director in Medtronic's Global Security Office (GSO) in May of 2018 and is currently the Owner and Principal Consultant for D. W. Stacy & Associates, LLC. From October 2015 until December 2017, he led a GSO team of 50 professionals with responsibility for Information Security Policies & Standards, Security Awareness & Education, Identity & Access Management, Third Party Information Security Risk Assessments, Vulnerability Management, Cloud & Application Security, Applied Cryptography, and Security Solutions Design & Engineering. He has been in security leadership positions at Thrivent, Allianz, Verizon, St. Jude Medical, and Boston Scientific.

Book Recommendations:
"Climb: Leading Women in Technology Share Their Journeys to Success"
by Sandra Coffey Hofmann (Author, Editor), Bonnie Bajorek Daneker (Author, Editor)

"Make Your Mark: A Guidebook for the Brave Hearted"
by Margie Warrell
---

Sponsor: Check Point Software Technologies
Check Point Software Technologies Ltd. (www.checkpoint.com) is the largest network cyber security vendor globally, providing industry-leading solutions and protecting customers from cyber attacks with an unmatched catch rate of malware and other types of threats. Check Point offers a complete security architecture defending enterprises – from networks to mobile devices – in addition to the most comprehensive and intuitive security management. Check Point protects over 100,000 organizations of all sizes.
---
If you register and are in attendance, you could win a copy of the book recommendation from our speaker.
See more book recommendations on our website.
---
FAQs
Are non-members and guests welcome at meetings and events?
Yes, we welcome individuals at large from the security community to join us for any of our events. We simply ask that, after experiencing personally the value of our community at two events, individuals consider joining ISSA for the additional benefits that membership provides.

Why do we have to register to attend meetings and events?
Besides assisting the board with planning logistics for our events, registering for meetings and events, then checking in when you attend, provides you with self-service documentation you can print out to support your CPE credits if you are audited.
Do I have to bring my printed ticket to the event?
No, printed tickets are not necessary, you will still be able to check in. However, having a printed or electronic copy of your ticket does speed up the check in process.
---
***Information/image release. By registering for this event, I agree that:
I am allowing my contact information included in the registration to be shared with MN ISSA and the event sponsor(s) and I may be contacted by MN ISSA and the event sponsor(s)
I grant MN ISSA, ISSA International, and/or the sponsor(s) the right to use any candid photos or videos taken during the event in future marketing and communication efforts, to include, but not limited to, websites, brochures, advertisements, magazines, newspapers, newsletters, emails, videos and web conferences.