MN ISSA Women In Security Lunch & Learn (Sep 2017)

Thursday, September 28, 2017 from 11:00 AM to 1:00 PM (CDT)
Event Details

You are invited to an exclusive MN ISSA Women in Security lunch and learn for women cyber security professionals on Thursday, September 28th 2017 from 11:00 AM - 1:00 PM.
Event Agenda
Check-in and networking: 11:00am
Lunch, welcome and introduction: 11:30am
Presentation: 11:45am
Wrap-up and networking: 12:45-1:00pm
This event is designed for women leading and working in the cyber security field and all those who support them. It will provide great educational and networking opportunities. Thanks to our sponsors, Optiv and Symantec, lunch will be provided.
---
The Minnesota ISSA presents Debbie Heiser, Executive Director at the Office of the CISO at Optiv and Reena Tiwari, Senior Director of IT at Symantec speaking on how to engage and drive initiatives at the C-Suite level. Debbie and Reena have held multiple executive roles where they were successful at delivering results through effective communication, engagement and leadership. This luncheon will focus on how to communicate to leadership and what is most effective at getting the buy-in you need.
---
Debbie Heiser, Executive Director at the Office of the CISO, Optiv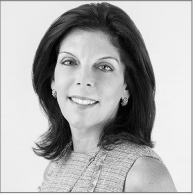 Debbie Heiser is an information technology executive with over 25 years of experience. In her current role as executive director within the Office of the CISO executive advisory team at Optiv, she works with CIOs and security executives to help assess, develop, guide and improve information security management programs, while ensuring alignment with business goals and objectives. Heiser brings broad experience in leading and transforming technology teams and programs in large, complex environments.
Heiser started her career as a chartered professional accountant and developed extensive finance and risk experience. Her strong business acumen allows her to partner with clients and internal teams in developing solutions that are business-aligned and balance risk, cost and capability.
Prior to joining Optiv, Heiser held IT and finance executive leadership roles in Canada and the US. She served as interim CIO for the Royal Canadian Mint and vice president of enterprise systems for Rogers Communications. She spent 20 years with PepsiCo, Inc. in the roles of treasurer, controller and CIO for Pepsi Canada and vice president of technology services for Pepsi Beverages North America, based in New York.
Heiser is a strong advocate for diversity and was a member of Pepsi's Diversity Advisory Board and executive sponsor for Pepsi's Women's Network. She also served on the governance committee for Rogers Women's Network. Heiser holds a bachelor of commerce degree from Dalhousie University and a CPA designation.
Reena Tiwari, Senior Director Information Technology, Symantec Corporate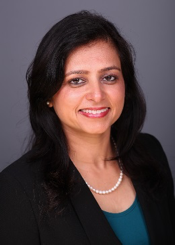 Reena Tiwari is Senior Director, Information Technology at Symantec Corporation. With more than 25 years of IT experience specializing in solving business problems with technology, she has gained a proficiency in management, technologies, application development, and solution architecture. In addition, she has a track record of accomplishments in business stakeholder relationship, strong team building, innovation, and creative thinking. Reena has also been involved in and led multiple transformational initiatives, and is currently leading the Digital Experience and Subscription Platform IT team to guide Symantec's digital transformation.
 As well as holding various leadership and technology roles in different companies throughout Silicon Valley, she is also passionate about helping women grow in their careers and has mentored many women in high school, college, and at work.
 Reena serves on the Board of Directors for University of California Berkeley Extension–Big Data Program. 
Reena holds Masters Degree in Computer Science and undergraduate degree in Mathematics.
---
Our Sponsors for the Women in Security luncheon are Optiv and Symantec.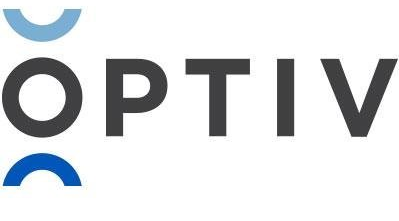 ---
If you register and are in attendance, you could win a copy of the book recommendation from our speaker.
See more book recommendations on our website.
---


FAQs
Are non-members and guests welcome at meetings and events?
Yes, we welcome individuals at large from the security community to join us for any of our events. We simply ask that, after experiencing personally the value of our community at two events, individuals consider joining ISSA for the additional benefits that membership provides.

Why do we have to register to attend meetings and events?
Besides assisting the board with planning logistics for our events, registering for meetings and events, then checking in when you attend, provides you with self-service documentation you can print out to support your CPE credits if you are audited.
Do I have to bring my printed ticket to the event?
No, printed tickets are not necessary, you will still be able to check in.  However, having a printed or electronic copy of your ticket does speed up the check in process.
Will there be parking?
There will be ample parking at Digital River. Please bring your drivers license and license plate number for check in. 

---
***Information/image release.  By registering for this event, I agree that:
I am allowing my contact information included in the registration to be shared with MN ISSA and the event sponsor(s) and I may be contacted by MN ISSA and the event sponsor(s)
I grant MN ISSA, ISSA International, and/or the sponsor(s) the right to use any candid photos or videos taken during the event in future marketing and communication efforts, to include, but not limited to, websites, brochures, advertisements, magazines, newspapers, newsletters, emails, videos and web conferences.
When & Where

Digital River
10380 Bren Rd W
Minnetonka, MN 55343


Thursday, September 28, 2017 from 11:00 AM to 1:00 PM (CDT)
Add to my calendar
Organizer
The Minnesota Chapter of ISSA (MN ISSA) serves the Minneapolis / St. Paul twin cities area, greater Minnesota and western Wisconsin. Our membership, over 250 strong and growing, is drawn from the multitude of large corporations, small businesses, government entities and educational institutions in the area. They span all levels of career growth, from students and entry-level to senior management, and cover all industries – finance, medical, government, education, retail, technology, services, and more. This depth of experience and breadth of knowledge provides a dynamic networking environment and a cadre of great individuals to draw from for education, guidance and thought leadership.
Our bi-monthly meetings, quarterly AfterHours events, and other activities provide local subject matter experts and national speakers, sponsor interaction, and networking opportunities. All events are open to ISSA members and non-members alike to provide educational opportunities for practitioners of all types. We simply ask that our guests, after they've personally experienced the value of our organization at two meetings or events, consider joining ISSA as full-fledged members – they gain not only membership in our local community, but all the benefits provided by ISSA international. Many organizations, recognizing the value, willingly sponsor their employees for continuing professional development.
Our award winning program has been recognized twice as ISSA Chapter of the Year (2002, 2016).

The Information Systems Security Association (ISSA) is a not-for-profit, international organization of information security professionals and practitioners. It provides educational forums, publications, and peer interaction opportunities that enhance the knowledge, skill, and professional growth of its members.
ISSA is the community of choice for international cyber security professionals dedicated to advancing individual growth, managing technology risk and protecting critical information and infrastructure.