MN ISSA Chapter Meeting (February 2019)

Tuesday, February 19, 2019 from 1:00 PM to 4:00 PM (CST)
Event Details
Welcome to 2019!  Our first Chapter Meeting of the year will be held February 19, 1:00-4:00pm, at St. Mary's University in Minneapolis. Come out and join us for our informative presentations and great networking with your coworkers, colleagues and friends! This months theme covers Professional Networking and Mobile Security. 

Meeting Agenda
Social networking: 1pm – 1:30pm

President and Board opening statements: 1:30pm – 1:50pm

Presentation: 1:50 – 2:40pm

Break: 2:40pm-2:50pm

Presentation: 2:50pm – 3:40pm

Drawings and closing remarks: 3:40pm – 4pm

Happy Hour
---
Help! What do I say to a stranger?
Description: "Quietly brilliant" people, loaded with talents and skills, can be at a loss in social situations that involve "small talk," experiencing discomfort and, worse yet, stalling their careers.
It doesn't have to be that hard; following a few simple strategies developed by an introvert for introverts, you can be seen as a brilliant conversationalist while maintaining your self-image and preserving your energy for your important deep work.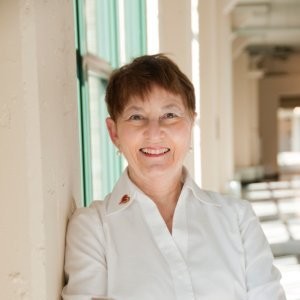 Lynette Crane is a Minneapolis-based mentor to introvert CEOs, an acclaimed national speaker, corporate trainer, executive coach and author, and Founder of Quiet Brilliance Consulting LLC. Trained in psychology, she has more than 30 years' experience in her field.
An introvert herself, her expertise lies in helping the "quietly brilliant" (aka introverts) master the social confidence skills necessary to achieve personal success, represent their companies effectively, and become innovative wisdom leaders. Such "quietly brilliant" people often immerse themselves in learning complex skills without recognizing that ultimately 85% of success is due to social skills, and only 15% to those technical skills they master.
 Author of the upcoming book, "Quiet Brilliance: Solving America's Corporate Leadership Crisis with 'Hiding in Plain Sight' Talent", Lynette andQuiet Brilliance Consulting help smart companies who are looking everywhere for leadership and innovation recognize the treasure they may already have within their workforce, and unlock the full revenue-boosting potential of these SMEs (subject matter experts) to drive innovation, turbocharge collaboration and retain top talent in an increasingly competitive market.
 Book Recommendations:
How To Get Your Point Across in 30 Seconds or Less by Milo O Frank
The Confident Introvert by Lynette Crane
 Top Ten Mobile Security Wins 
Description: Mobile security is not going away as more and more applications are built with the native framework in mind. During this talk David Lindner, a mobile security expert and one of they creators of the original OWASP Mobile Top 10, will talk about the common vulnerabilities he reports on and ways to avoid the simple mistakes.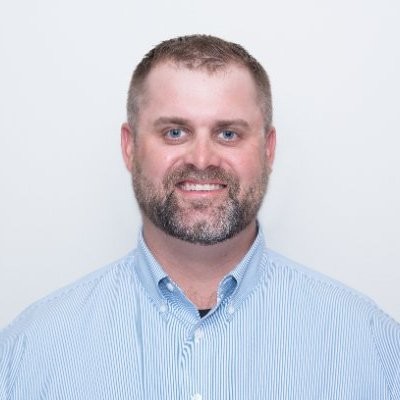 David Lindner, Chief Strategy Officer, nVisium
David Lindner is the Chief Strategy Officer at nVisium. David is an experienced Application Security Professional with over 18 years of experience in the computer security industry. During this time, David has worked within multiple disciplines in the security field, from application development, network architecture design and support, IT security and consulting, security training, and application security. Over the past 10+ years, David has specialized in all things related to mobile applications and securing them. David has supported many different clients including financial, government, automobile, healthcare, and retail. In his spare time, David hones his Mobile and IoT testing skills by participating in numerous bug bounties.
Presentations and Publications●"Security/Audit of Mobile Devices" - ISACA PHX, May 2018●"AppSec in an Agile World" - Secure360, May 2018●"IoT Attack Footprint" - Gluecon, May 2017●"IoT Attack Footprint" - Secure360 MN, May 2017●"IoT Attack Footprint" - BSides Iowa, April 2017●"Threat Modeling Wearables" - InfoSecWorld, April 2017●"Be Offensive: iOS Application Security" - MobileWebDevCon, March 2017●"Don't Touch Me That Way: TouchID Security" - GlueCon, May 2016●"Don't Touch Me That Way: TouchID Security" - SyntaxCon, May 2016●"Don't Touch Me That Way: TouchID Security" - BSides Calgary, April 2016●"Don't Touch Me That Way: TouchID Security" - MobileWebDevCon, April 2016●"IoT Landscape: The Security of Wearables" - ISSA MN, April 2016●"OWASP Mobile Top Ten Risks" - SecDSM, April 2016●"Mobile Landscape: The Security of Wearables" – LASCON, October 2015●"OWASP Mobile Top Ten Risks" – Technology Executives Club, April/May 2015●"The Internet of Bring Your Own Things" – Dark Reading, March 2015●"Runtime Analysis of Android and iOS Applications" – InfoSecWorld, March 2015●"Runtime Analysis of Android and iOS Applications" – LASCON, October 2014●"Runtime Analysis of Android and iOS Applications" – AppSecUSA, September 2014●"Mobile AppSec: Development and Alphabet Soup" – LASCON, October 2013●"Mobile Software and User Privacy: FTC Puts Onus on Developers to Ensure Data Security" – ISMG, April 2013●"5 Tips to Reduce Mobile Risk" – ISMG, February 2013●"Mobile Application Security – There's No App for That" – ISMG, February 2013●"5 Risks Introduced By Mobile Apps: How to Protect Your Organization from Malware, Other Threats" – ISMG, January 2013●"Approaching Mobile Application Security" – ISMG, November 2012●"Mobile Applications & Proxy shenanigans" – AppSecUSA, October 2012●"Proactive Mobile Forensics: Where is Your Data" – BrightTalk 2012
Book Recommendation:
The Art of Invisibility by Kevin Mitnick with Robert Vamosi
---
MN ISSA members in attendance at the meeting have the opportunity to win several book giveaways recommended by our speakers:
The Art of Invisibility by Kevin Mitnick with Robert Vamosi

How To Get Your Point Across in 30 Seconds or Less by Milo O Frank

The Confident Introvert by Lynette Crane



See other past recommendations. 

---
FAQs
Are non-members and guests welcome at meetings and events?
Yes, we welcome individuals at large from the security community to join us for any of our events. We simply ask that, after experiencing personally the value of our community at two events, individuals consider joining ISSA for the additional benefits that membership provides.

Why do we have to register to attend meetings and events?
Besides assisting the board with planning logistics for our events, registering for meetings and events, then checking in when you attend, provides you with self-service documentation you can print out to support your CPE credits if you are audited.
Do I have to bring my printed ticket to the event?
No, printed tickets are not necessary, you will still be able to check in.  However, having a printed or electronic copy of your ticket does speed up the check in process.
---
***Information/image release.  By registering for this event, I agree that:
I am allowing my contact information included in the registration to be shared with MN ISSA and I may be contacted by MN ISSA
I grant MN ISSA and/or ISSA International the right to use any candid photos or videos taken during the event in future marketing and communication efforts, to include, but not limited to, websites, brochures, advertisements, magazines, newspapers, newsletters, emails, videos and web conferences.
Save This Event
When & Where

St. Mary's University Center
2540 Park Ave
Minneapolis, MN 55404


Tuesday, February 19, 2019 from 1:00 PM to 4:00 PM (CST)
Add to my calendar
Organizer
The Minnesota Chapter of ISSA (MN ISSA) serves the Minneapolis / St. Paul twin cities area, greater Minnesota and western Wisconsin. Our membership, over 250 strong and growing, is drawn from the multitude of large corporations, small businesses, government entities and educational institutions in the area. They span all levels of career growth, from students and entry-level to senior management, and cover all industries – finance, medical, government, education, retail, technology, services, and more. This depth of experience and breadth of knowledge provides a dynamic networking environment and a cadre of great individuals to draw from for education, guidance and thought leadership.
Our bi-monthly meetings, quarterly AfterHours events, and other activities provide local subject matter experts and national speakers, sponsor interaction, and networking opportunities. All events are open to ISSA members and non-members alike to provide educational opportunities for practitioners of all types. We simply ask that our guests, after they've personally experienced the value of our organization at two meetings or events, consider joining ISSA as full-fledged members – they gain not only membership in our local community, but all the benefits provided by ISSA international. Many organizations, recognizing the value, willingly sponsor their employees for continuing professional development.
Our award winning program has been recognized twice as ISSA Chapter of the Year (2002, 2016).

The Information Systems Security Association (ISSA) is a not-for-profit, international organization of information security professionals and practitioners. It provides educational forums, publications, and peer interaction opportunities that enhance the knowledge, skill, and professional growth of its members.
ISSA is the community of choice for international cyber security professionals dedicated to advancing individual growth, managing technology risk and protecting critical information and infrastructure.