MN ISSA Chapter Meeting (August 2018)

Tuesday, August 21, 2018 from 1:00 PM to 4:00 PM (CDT)
Event Details
Our fourth chapter meeting of 2018 will be held August 21st, 1:00-4:00pm, at St. Mary's University in Minneapolis. Come out and join us for our informative presentations and great networking with your coworkers, colleagues and friends! 

Meeting Agenda
Social networking: 1pm – 1:30pm
President and Board opening statements: 1:30pm – 1:50pm
Presentation: 1:50 – 2:40pm
Break: 2:40pm-2:50pm
Presentation: 2:50pm – 3:40pm
Drawings and closing remarks: 3:40pm – 4pm
Happy Hour
Jay Jacobs, Partner and Co-Founder, Cyentia Institute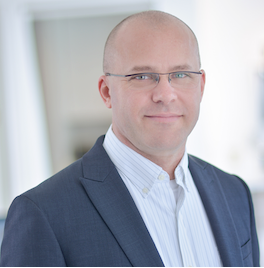 Jay Jacobs is a Co-Founder and Data Scientist at the Cyentia Institute, a research firm dedicated to advancing the state of information security knowledge and practice through data-driven research. Jay also hosts the Cyentia Podcast, and is the co-author of Data-Driven Security, a book covering data analysis and visualizations for information security. Jay has served as a Senior Data Scientist at BitSight and the Lead Data Analyst on the Verizon annual Data Breach Investigations Report (DBIR).Jay also served as President of the MN ISSA from 2010-2012.
Data Security, Data Science
We all want to make the best decisions in our security programs.  However, the complexities of our connected world combined with an intelligent adversary make accurate measurements, and the subsequent decisions, difficult in the best of times and one of the leading complaints is lack of data.  This talk will explore recent research, explore available data sources and present use cases around gathering the data, parsing and aggregating disparate data sources and finally communicating the results.


---
Tim Crothers, Vice President of Cyber Security, Target Corporation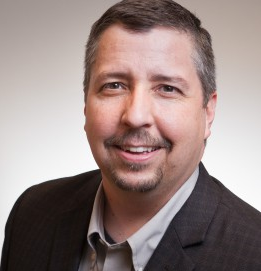 Presentation:
Are Breaches Inevitable?
Overview:
It is becoming increasingly common for defenders to believe that breaches are inevitable.  Certainly given that the number of breaches every year continues to rise gives anecdotal evidence that breaches are indeed inevitable.  This is often expressed as "The Defender's Dilemma" which states that defenders have to be successful 100% of the

tim

e whereas attackers only have to be right once.  But is that true?  If it is possible to prevent breaches then why are so many organizations failing at it and what can we do to not fail?  In this talk we'll unpack these questions and more and attendees will leave with some new approaches and tools for winning the cyber battle.
Tim is a seasoned security leader with over 20 years' experience building and running information security programs, large and complex incident response engagements, and threat and vulnerability assessments. He has deep experience in cyber-threat intelligence, reverse engineering, and computer forensics. He is a recognized thought leader and author/co-author of 14 books to date as well as regular training and speaking engagements at information security conferences.
Tim is Vice President of Cyber-Security for Target. There he has built and leads the Computer Security Incident Response Team where they are working on using innovative and new techniques and technologies to achieve world class security.
MN ISSA members in attendance at the meeting have the opportunity to win several book giveaways recommended by our speakers.
See other past recommendations.

---
FAQs
Are non-members and guests welcome at meetings and events?
Yes, we welcome individuals at large from the security community to join us for any of our events. We simply ask that, after experiencing personally the value of our community at two events, individuals consider joining ISSA for the additional benefits that membership provides.

Why do we have to register to attend meetings and events?
Besides assisting the board with planning logistics for our events, registering for meetings and events, then checking in when you attend, provides you with self-service documentation you can print out to support your CPE credits if you are audited.
Do I have to bring my printed ticket to the event?
No, printed tickets are not necessary, you will still be able to check in.  However, having a printed or electronic copy of your ticket does speed up the check in process.
---
***Information/image release.  By registering for this event, I agree that:
I am allowing my contact information included in the registration to be shared with MN ISSA and I may be contacted by MN ISSA
I grant MN ISSA and/or ISSA International the right to use any candid photos or videos taken during the event in future marketing and communication efforts, to include, but not limited to, websites, brochures, advertisements, magazines, newspapers, newsletters, emails, videos and web conferences.
When & Where

St. Mary's University Center
2540 Park Ave
Minneapolis, MN 55404


Tuesday, August 21, 2018 from 1:00 PM to 4:00 PM (CDT)
Add to my calendar
Organizer
The Minnesota Chapter of ISSA (MN ISSA) serves the Minneapolis / St. Paul twin cities area, greater Minnesota and western Wisconsin. Our membership, over 250 strong and growing, is drawn from the multitude of large corporations, small businesses, government entities and educational institutions in the area. They span all levels of career growth, from students and entry-level to senior management, and cover all industries – finance, medical, government, education, retail, technology, services, and more. This depth of experience and breadth of knowledge provides a dynamic networking environment and a cadre of great individuals to draw from for education, guidance and thought leadership.
Our bi-monthly meetings, quarterly AfterHours events, and other activities provide local subject matter experts and national speakers, sponsor interaction, and networking opportunities. All events are open to ISSA members and non-members alike to provide educational opportunities for practitioners of all types. We simply ask that our guests, after they've personally experienced the value of our organization at two meetings or events, consider joining ISSA as full-fledged members – they gain not only membership in our local community, but all the benefits provided by ISSA international. Many organizations, recognizing the value, willingly sponsor their employees for continuing professional development.
Our award winning program has been recognized twice as ISSA Chapter of the Year (2002, 2016).

The Information Systems Security Association (ISSA) is a not-for-profit, international organization of information security professionals and practitioners. It provides educational forums, publications, and peer interaction opportunities that enhance the knowledge, skill, and professional growth of its members.
ISSA is the community of choice for international cyber security professionals dedicated to advancing individual growth, managing technology risk and protecting critical information and infrastructure.