Description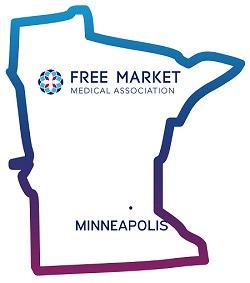 The Free Market Medical Association (FMMA) is a non-partisan association that provides resources, support, and education to our members, and to the public, about the free market movement and why it is so important. We help to defend and expand the practice of free market medicine against the interference and intrusion of the government or other third parties.
We help identify patients willing to pay cash, doctors willing to list their prices, businesses attempting to provide affordable quality insurance, and providers/services/and patient advocates that are helping make everything work.
Become a part of the Free Market Movement and join us November 1st for the very first MN FMMA Open House! Event will be held at Southdale Medical Building, Conference room C-60.