Description
Please join other aging services professionals to share your unique perspective at our MN 2030 Community Conversation on Wednesday September 27. Your ideas from this MN 2030 Community Conversation will be shared with the Minnesota Board on Aging to help shape the future of aging in Minnesota.
AGENDA -
9:00-9:15 AM light breakfast (muffins, coffee, tea and fruit)
9:15 Welcome & Introductions
9:30 Setting the Stage for 2030
Designing Your Future: Small group brainstorming on services for older adults
10:20 Discussion of emerging themes and resources needed to activate the ideas proposed today.
10:40 Wrap-up and Conclusion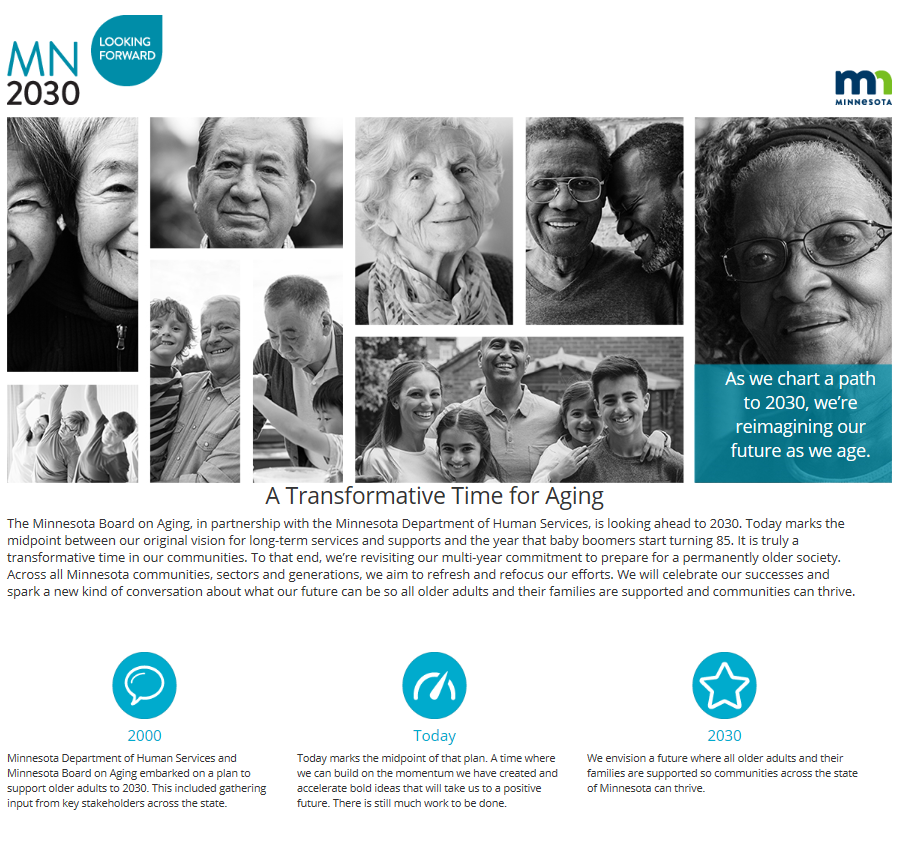 For information about this event, contact Diane Graham-Raff at dgraham-raff@metroaging.org
Space is limited, so reserve your ticket today.
To read more about the Minnesota Board on Aging's MN 2030 initiative, go to the MN2030 Website .