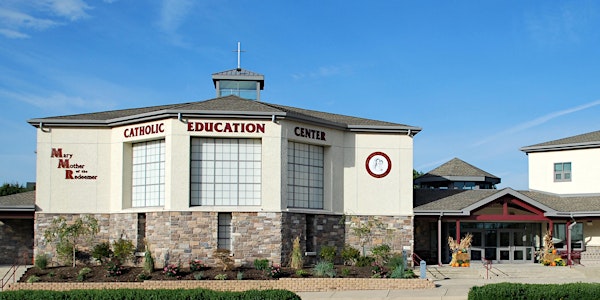 MMR November Dance for Grades 7 and 8
JR High (Grades 7 & 8) School Dance Date: Saturday, November 5, 2022 Time: 7:00PM to 10PM Students may not be dropped off prior to 6:45
When and where
Location
Mary, Mother of the Redeemer School 1321 Upper State Rd North Wales, PA 19454
About this event
JR High (Grades 7 & 8) School Dance 
Date:  Saturday, November 5, 2022
Time:  7:00PM to 10PM

Students may not be dropped off prior to 6:45PM
Please enter through the main doors of the school

Ticket Sales:    ALL TICKETS MUST BE PURCHASED ONLINE
NO TICKETS WILL BE SOLD AT THE DOOR
Price:  $12.00
Once you purchase your ticket, you can print or link your ticket to your smart phone. This ticket will include a bar code that can only be scanned ONE TIME.  Once your ticket has been scanned, the bar code is no longer valid.
All students must have a ticket prior to attending the dance.
Admission:

ONLY  7th& 8th grade students from MMR or students who are members of a Catholic parish that attend a Catholic regional, private or public school will be admitted.

DRESS CODE:  Dress code will be strictly enforced.  Children who do not adhere to this policy will be unable to attend the dance.  All bags will be checked in at the door and will not be allowed into the gym or restrooms.

Clothing may not have any references to drugs, tobacco, alcohol, sex, gangs, and may not promote an un-Christian message.
Shorts and skirts must be in modest length and must extend below the shirt.
No tank tops.
No midriff tops, low cut shirts, halter tops, or see-through clothing.
No low-cut pants.