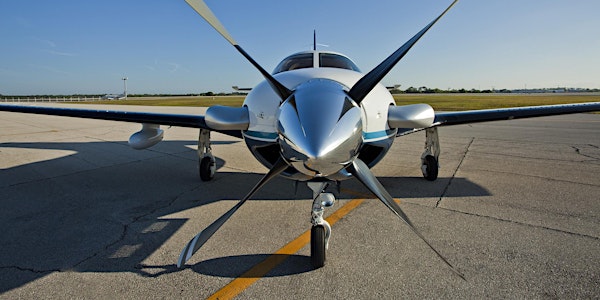 MMOPA Uncowled - Oct. 2021
This one-day owner-maintenance clinic is essential for owner-pilots who are committed to the safe, efficient operation of their aircraft.
When and where
Location
Anoka County-Blaine Airport (Janes Field) 2180 Oklahoma Ave. NE Blaine, MN 55449
About this event
Come learn from the best PA46 experts in the industry. During this fly-in/fly-out one-day session, you will have the opportunity to learn more about maintaining, operating and troubleshooting your aircraft as our experts take you through both a piston and turbine "uncowled" aircraft.
Date: Saturday, October 23, 2021
8:30 a.m. – Arrivals & get acquainted over coffee & donuts
9 a.m. – 4 p.m. – Seminar:
P&WC - Hands-on Boroscope Demo
Piston Aircraft – Hands-on Uncowled Session
Goodrich De-ice – Boot care & maintenance
RC Avionics – Panel Upgrades
Safety Brief – MMOPA CFI Steve Thibault
Location: Malibu Aerospace
Anoka County Airport (KANE)
2180 Oklahoma Ave, Blaine, MN 55449
Host: Malibu Aerospace
Lunch will be provided.
Upon landing, request taxi to Malibu Aerospace. There will be people to direct you to parking.
Space is limited to 30 participants. If you are bringing any additional attendees, be sure to have them register.
** Qualifies as a Supplemental Training event for the Master Aviator Program.