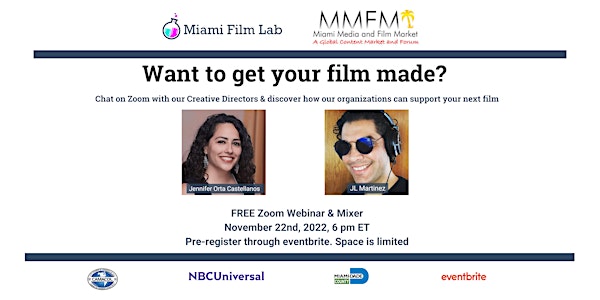 MMFM and Miami Film Lab Present "Want to Get Your Film Made?" A Live Zoom
MMFM and Miami Film Lab partner to launch the first in a series of live and virtual events tailored for the industry.
About this event
The Miami Media & Film Market (MMFM) is a fast growing film and entertainment international co-production forum and marketplace focused on content development, helping to bridge the gap between the global entertainment industry and diverse, fast growing, multi-cultural markets.
Miami Film Lab is a non profit production company supporting local filmmakers as they work to tell Miami stories and earn the livelihood they deserve.