About this Event
M'lumbo with Page Hamilton
M'lumbo with Page Hamilton are proud to announce the March 20th 2020 release of their latest album, Fairytale Aliens, on multiple Grammy Award winning Ropadope Records.
"Every so often, you find something new that delivers unexpected pleasure! Total zaniness that WILL transport you to M'lumbo's own Twilight Zone!"
— The Boston Herald
M'lumbo is a long-running multi-stylistic and often multimedia band whose fans include Simpson's creator Matt Groening, Neil Young and Brian Eno and whose latest phase and album revels in post-Industrial Tribal Rock.
Page Hamilton is the leader , singer, songwriter and lead guitarist of the million-selling rock band 'Helmet'.Helmet has had a large impact on a great many popular artists, including Faith No More, Marilyn Manson, Korn, Pantera, Mastodon, System of a Down, Tool, Deftones, Mr. Bungle, and Godsmack. Page has even worked with bands whom Helmet has inspired, recording with Linkin Park and Nine Inch Nails. He was also David Bowie's lead guitarist in 1999.
Check out their websites: mlumbo.com, helmetmusic.com, pagehamiltonmusic.com, Instagram, Twitter, Spotify, Soundcloud, Bandcamp, and recent press!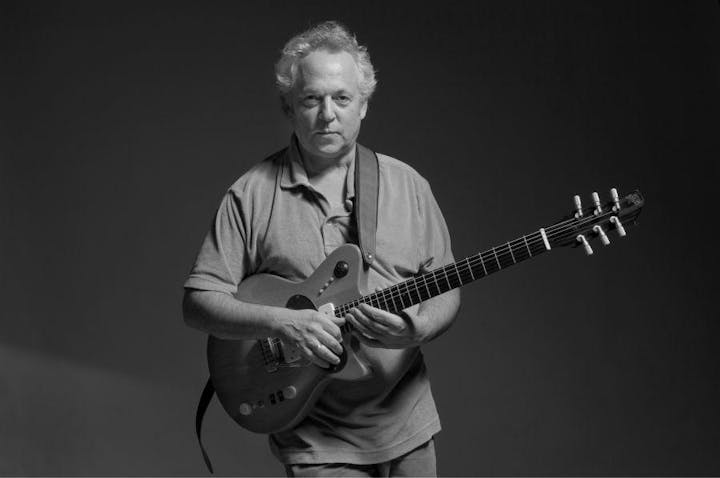 David Torn
Legendary guitarist David Torn is a composer, guitarist & producer of actual international stature, renowned for his unique musical voice(s) spanning a broad range of idioms & styles. His groundbreaking compositionally textural work has had a material impact & influence upon both film scoring --- through his own scores, in addition to his creative contributions to the scores of Carter Burwell, Ryuichi Sakamoto, Howard Shore, Mark Isham, and others' --- and upon contemporary electric, electro-acoustic & electronic music, in general.
Beyond the medium of film scoring, David's compositional, textural, production & guitaristic contributions have continued to grace the works of other musical artists-of-note as diverse as David Bowie, Jeff Beck, Sting, Mick Karn, David Sylvian, John Legend, Tori Amos, Tim Berne, Madonna, Meshell Ndegeocello, John Popper, Jan Garbarek, Jarboe, Manu Katché, Laurie Anderson, Kaki King, kd lang, Chocolate Genius, Don Cherry, Ryuichi Sakamoto, Tony Levin, David Douglas, etc.
Performers
Date and Time
Location
Refund Policy