Description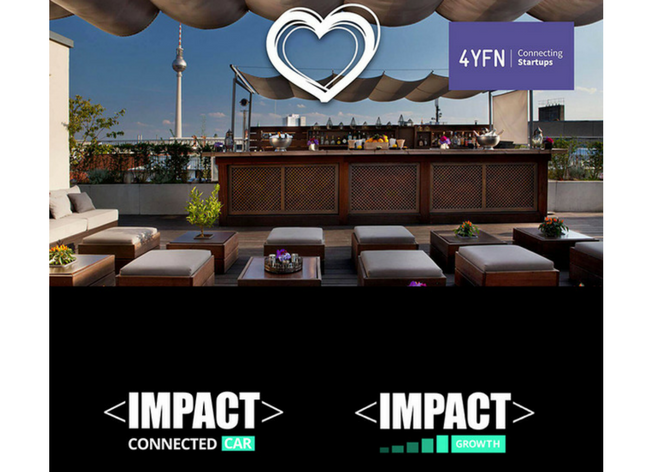 We are back in Berlin for our TOA Tech Open Air Satellite event.
The MLOVE Salon 2017 is presented by our partner & friends at 4YFN, Barcelona.
We very much welcome TOA satellite guests, MLOVE alumni & new friends that are passionate about creating a desirable future amidst disruption by exponential technologies.
Come join startups, investors, corporates and other cool people.
4YFN is the startup business platform of Mobile World Capital Barcelona that enables startups, investors, corporations and public institutions to discover, create and launch new ventures together.
4YFN offers unique connecting initiatives, such as custom networking activities, technical abilities workshops, congresses, community outreach and open innovation programmes
This time, 4YFN is travelling to Berlin to bring you word of IMPACT Growth and IMPACT Connected Car: two new open accelerators, offering between 60,000€ to 250,000€ equity free funding and acceleration service to European startups. Startups and investors in verticals including Smart cities, Smart Content, Smart manufacturing, Smart agrifood and Connected car are invited to our satellite event!
Come have a drink, sit back and relax, while learning more about the opportunities offered to them by IMPACT Growth and IMPACT Connected Car.