MLK50—WE'VE DECIDED TO BE UNITED: "The Glorious Worship Celebration"
Description
50 states and many from across the world will spend the 50th year Commemoration honoring Rev. Dr.Martin Luther, King, Jr. in Washington, DC. We will look at the progress from 1968-2018. This will be the Biblical Rights Salute honoring this leader for his biblical rights advocacy. The first bible commemorating his life and legacy will be released.
What will we do? First, we will answer Dr. King's question posed in many moments and in his book with the same title. "Where Do We Go From Here?" Answer: "WE'VE DECIDED TO BE UNITED" And we will put it in demonstration mode from the MLK Memorial.
Join us in DC for a Glorious MLK50 Worship Celebration aimed to make God happy. We are commemorating 50 years, 'from prophecy to promise.' Following Ressurection weekend, we coverge in the nation's Capitol for a week with pastors and preachers along with recording artists and worship leaders sharing words of hope and uplift along with prayers and songs of inspiration for the nation.
A series of services throughout an eight-hour day on April 3 and 4, will take place marking 50 years beyond the death of Rev. Dr. Martin Luther King, Jr. A special new beginning service will take place on Saturday, April 7.
These days of honor also salutes and honors all clergy who are keeping the faith as Rev. Dr. King and others in his day did on behalf of their walk with God. Producers of the 1st MLK Holiday tributes in Memphis including the opening tribute for the National Civil Rights Museum will provide platforms for Pastors, Prayer Leaders, Worship Leaders from Across the Nation to converge in the Nation's Capitol for days committed to celebrating and honoring the true meaning of: Love, Legacy and Life.
OUR THEME: "WE'VE DECIDED TO BE UNITED" says it all. This is the heartbeat of our salute for our nation. From Arkansas across America... ALL LIVES MATTER! We are removing barriers and uniting for a great call to oneness in God. Who are 'we?' We are they who are united in the 'oneness' of God according to St. John 17.
Our college and ministry has been online touring the MLK Memorial since the Dedication and see this as the most important tour since it was dedicated in 2011. Here's a look at our first and our most recent visit in October 2017. Both received commendable reviews from the Arkansas Democrat-Gazzette.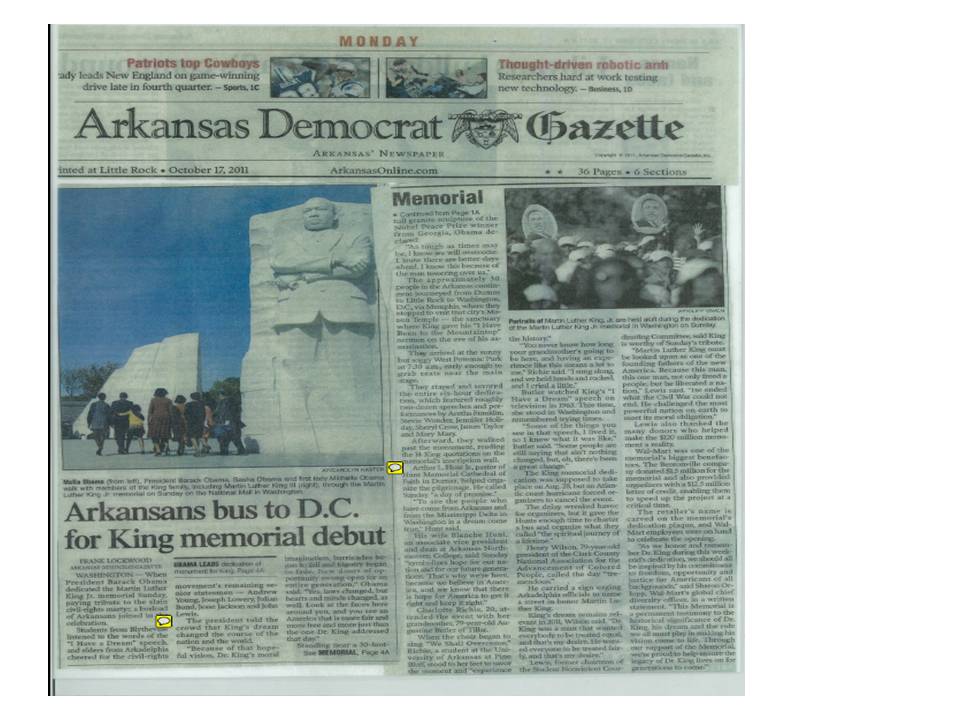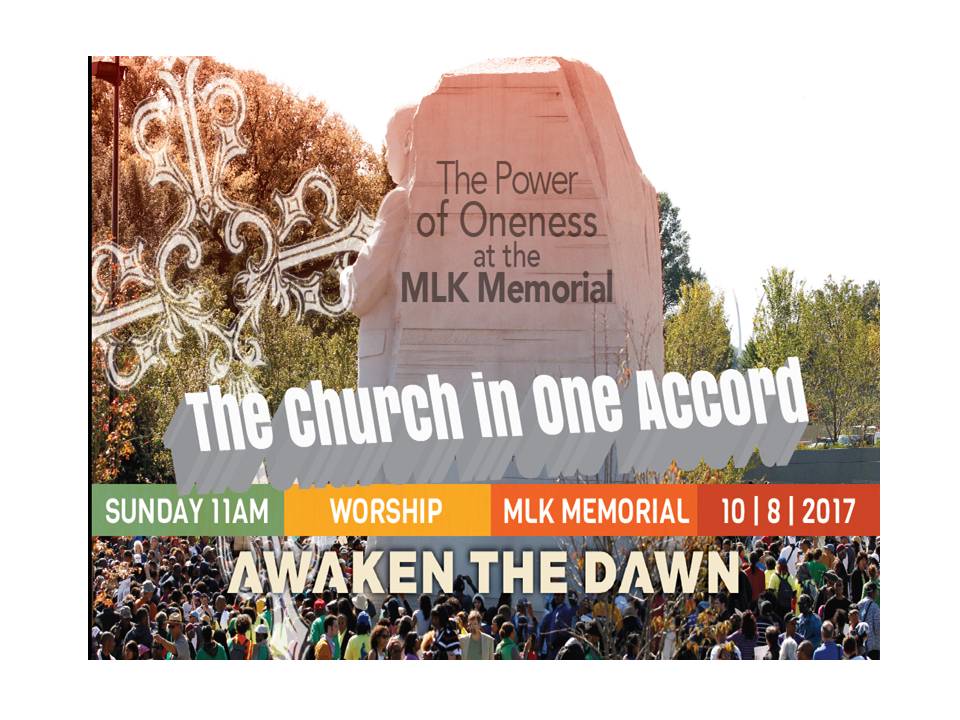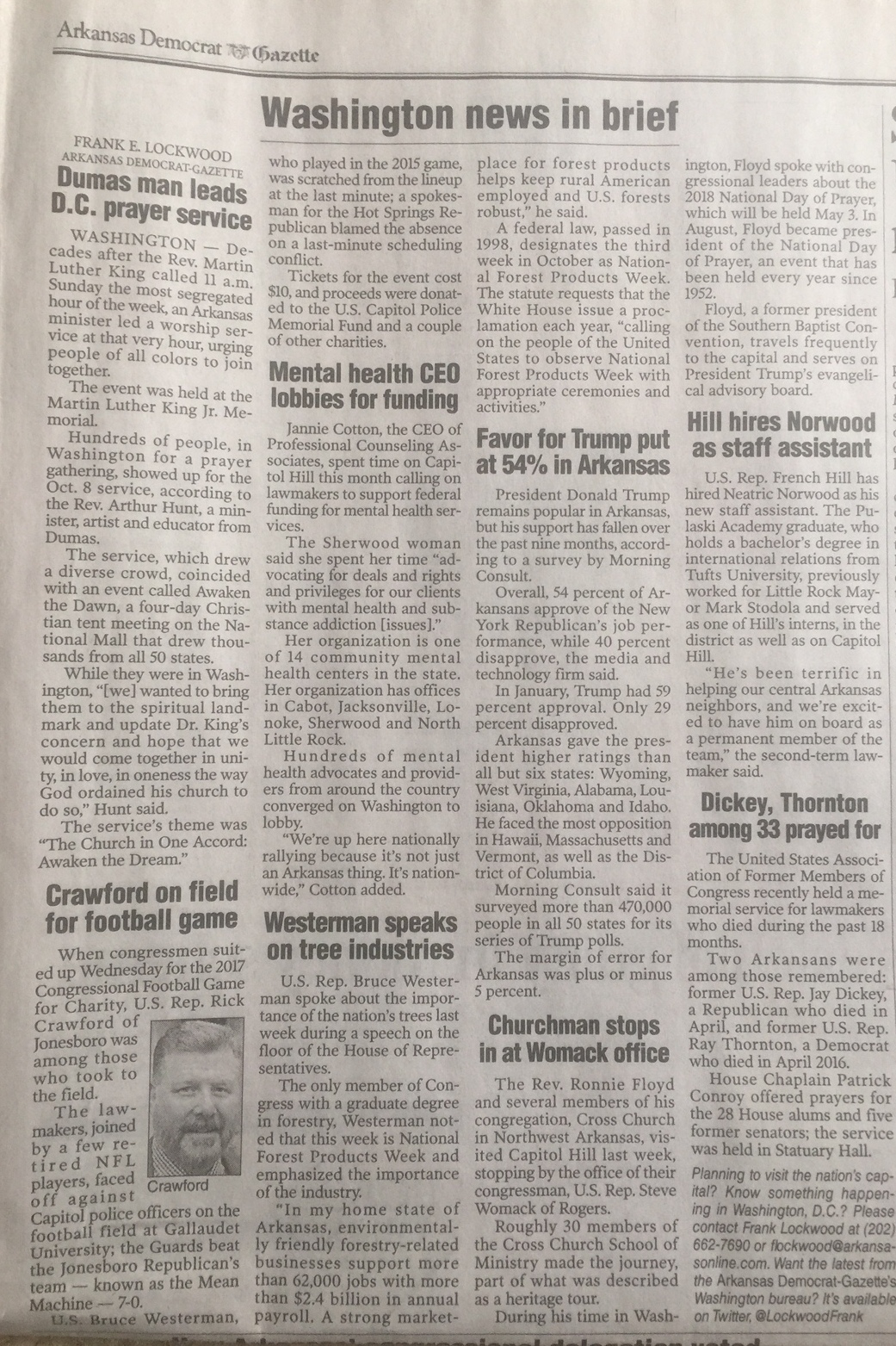 ~A Tour for All Ages
April 3, and 4, will be two of the most historic days in our Nation. We will commemorate the 50th year beyond the final prophecy and assassination of Rev. Dr. King. Gen X'ers and Millennials and other who may or may not have toured the MLK Memorial in DC, save the dates April 1-7and prepare for a MLK Legacy Tour like never before. Be a partner/donor for the tour, purchase advance copies of the MLK Legacy 5.0 Commemorative Bible while they are at their lowest offer beginning January 15 - February 15.
If you are not in the DC area, check back here for special hotel rates will be availble beginning February 1.