Multiple Dates
MLK50— WE'VE DECIDED TO BE UNITED: DC 'Glorious Celebration' Tour
Description
The 'Glory' Days are Here! 50 states and many from across the world will spend the 50th year Commemoration honoring Rev. Dr. King in Washington, DC. The world will reflect from 1968-2018, regarding where we are now. A key question... What will we do?
First, we will answer Dr. King's question posed in many moments and in his book with the same title. "Where Do We Go From Here?" Answer: "WE'VE DECIDED TO BE UNITED" And we will put it in demonstration mode from the MLK Memorial. It's about uniting God's people in the oneness as declared in St. John 17. It will be a spiritual pilgrimage of a lifetime.
The Delta to DC Glorious Days Tour Schedule: MLK Memorial Service Dates: April 3-4 Live from the MLK Memorial, Washington, DC
Travel Dates: Arkansas/Tennessee/Mississippi/Louisiana Bus Leaves April 1 (Resurrection Sunday 3pm from Little Rock, AR) and Returns on April 5 on or before midnight. Departure cities include: New Orleans, Dumas, Pine Bluff, Little Rock, Memphis, and Nashville.
THE HAPPENINGS:
Join us in DC for a MLK50 Worship Celebration aimed to make God happy. The nation is commemorating 50 years, 'from prophecy to promise.' Following Resurrection weekend, we converge in the nation's Capitol for days of prophetic thanksgiving and declaration. A series of services throughout an eight-hour day on April 3, and 4, will take place marking 50 years beyond the death of Rev. Dr. Martin Luther King, Jr. A special new prophetic season in America begins.
While in DC we will also tour other sites including the Smithsonian National Museum of African American History & Culture, the Bible Museum, as well as additional tour stops in DC and along the way.
WE'VE DECIDED TO BE UNITED says it all regarding our commitment to God and to the principals of oneness as recorded in St. John 17. #wehavedecidedtobeunited #MLK50
April 3, and 4, will be two of the most historic days in our Nation. We will commemorate the 50th year beyond the final prophecy and assassination of Rev. Dr. King. Gen X'ers and Millennials and other who may or may not have toured the MLK Memorial in DC, Tickets to take the tour and purchase advance copies of the MLK Legacy 5.0 Commemortive Bible is at the lowest offer beginning January 15 - February 15.
~PREVIOUS MLK MEMORIAL TOURS FROM OUR MINISTRY~ 2011-2017
Our ministry has been online with special prayers and unity services since the Dedication of the MLK Memorial. Here are two moments where God moved mightily favoring our work. We believe this tour will be the tour of a lifetime in setting the template for the next 50 years of great spiritual honor and impact in and for our nation.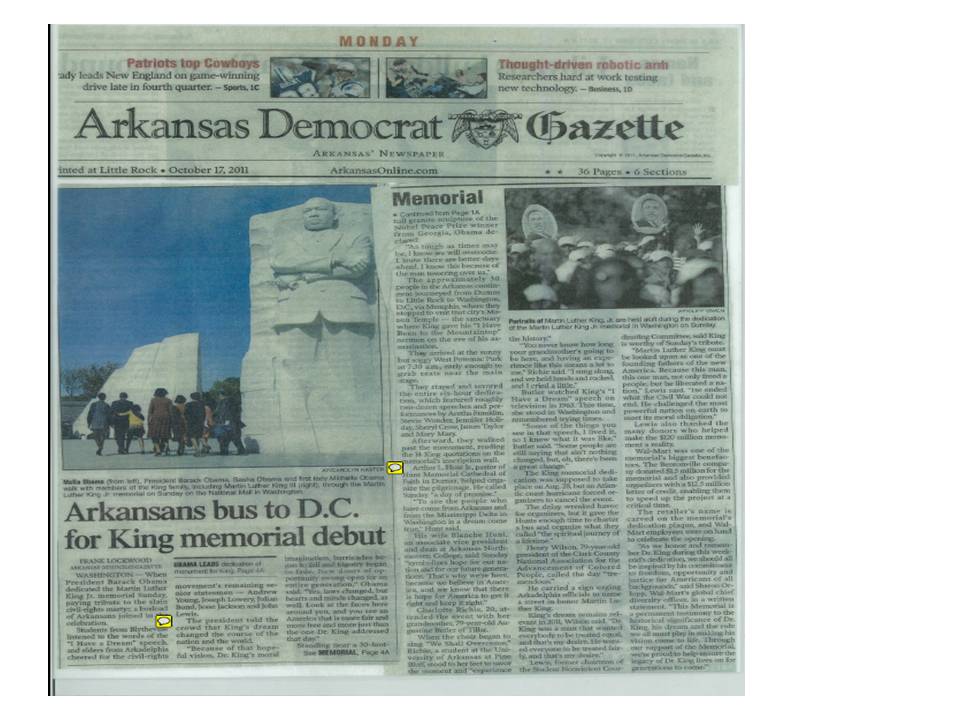 50 years beyond the death of Rev. Dr. Martin Luther King, Jr.,these days of honor also salutes and honors all clergy who are keeping the faith as Rev. Dr. King and others in his day did on behalf of their walk with God. Multiple services will take place at the MLK Memorial where producers of the 1st MLK Holiday tributes in Memphis will provide platforms for Pastors, Prayer Leaders, Worship Leaders from Across the Nation to converge in the Nation's Capitol for days committed to celebrating and honoring the true meaning of: Love, Legacy and Life.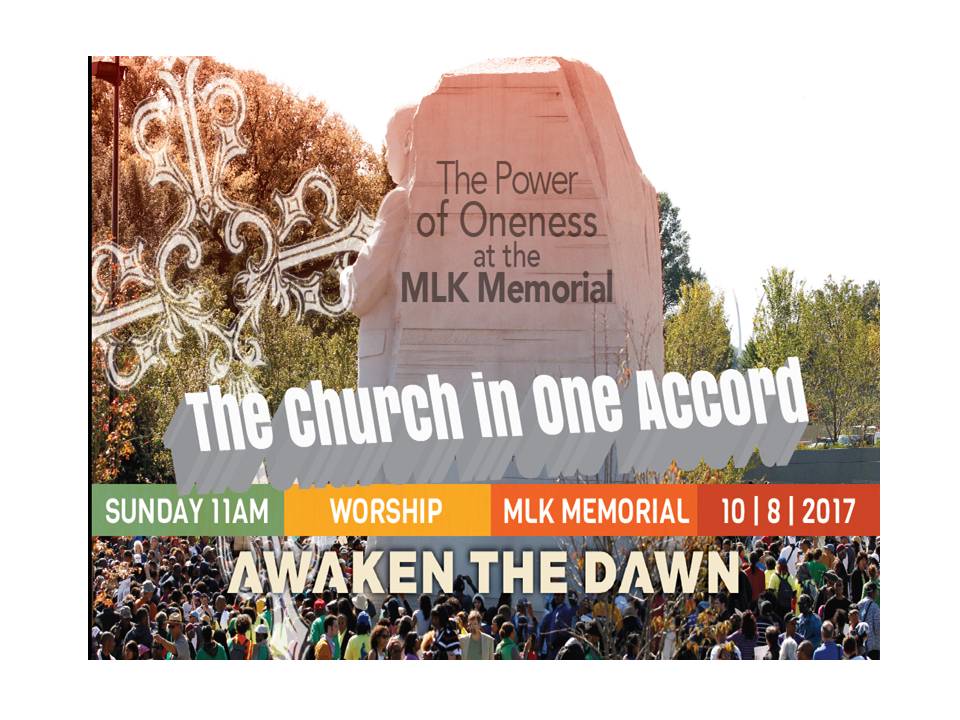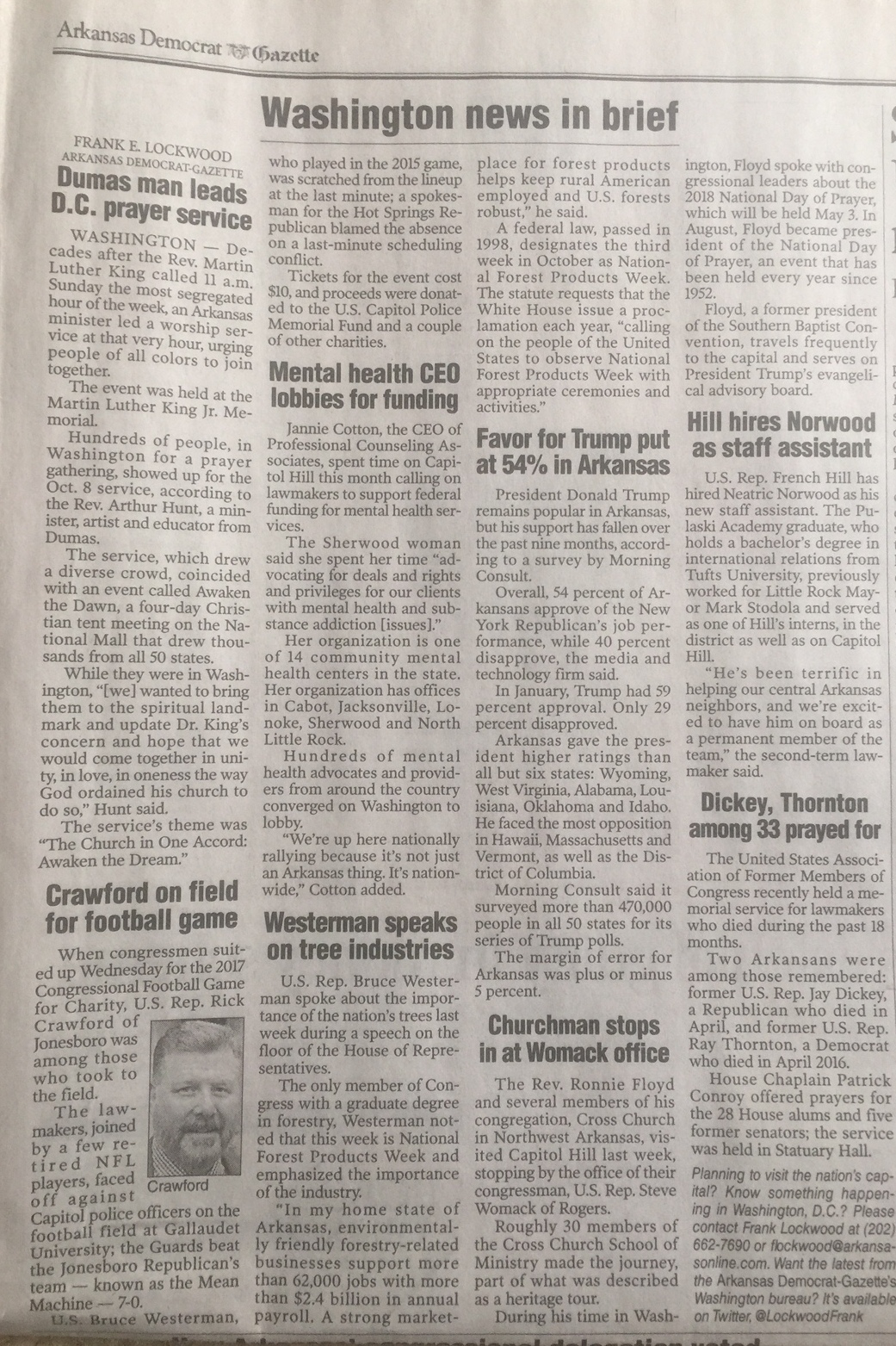 ~RECENT HAPPENINGS FROM ARKANSAS STATE CAPITOL~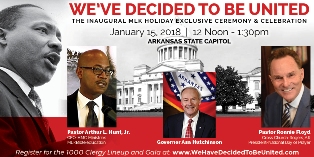 We want to again say thanks to everyone who came out and and supported the AR Inaugural MLK Holiday Exclusive and especially for Clergy and Faith-based leaders who offered tributes and salutes to Rev. Dr. King.
On January 15, 2018, Arkansas celebrated our first exclusive MLK Federal Holiday— Giving Honor to the Pastor-Prophet-Preacher, Rev. Dr. Martin Luther King, Jr. And to the leaders in the ARK.
Below: Governor Asa Hutchinson received the Inaugural MLK Bible which was dedicated on April 4, 2017 at a special "Praying It Forward" statewide prayer breakfast. He led as the Keynote Speaker and Uplift Arkansas in this first-ever exclusive day of honor to Rev. Dr. King. He was honored at the Inaugural Gala and at the State Capitol for his leadership in advancing the day of honor for Rev. Dr. King in Arkansas.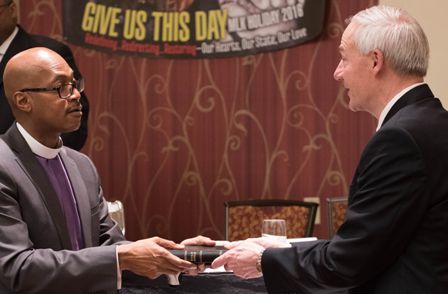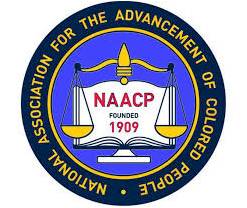 Below: Dr. Ronnie Floyd joined Governor Asa Hutchinson and delivered the Keynote Message at the Inaugural Ceremony at the State Capitol on MLK Holiday. Dr. Floyd is Pastor of Cross Church in Rogers, Arkansas and is the President of the National Day of Prayer Task Force, USA.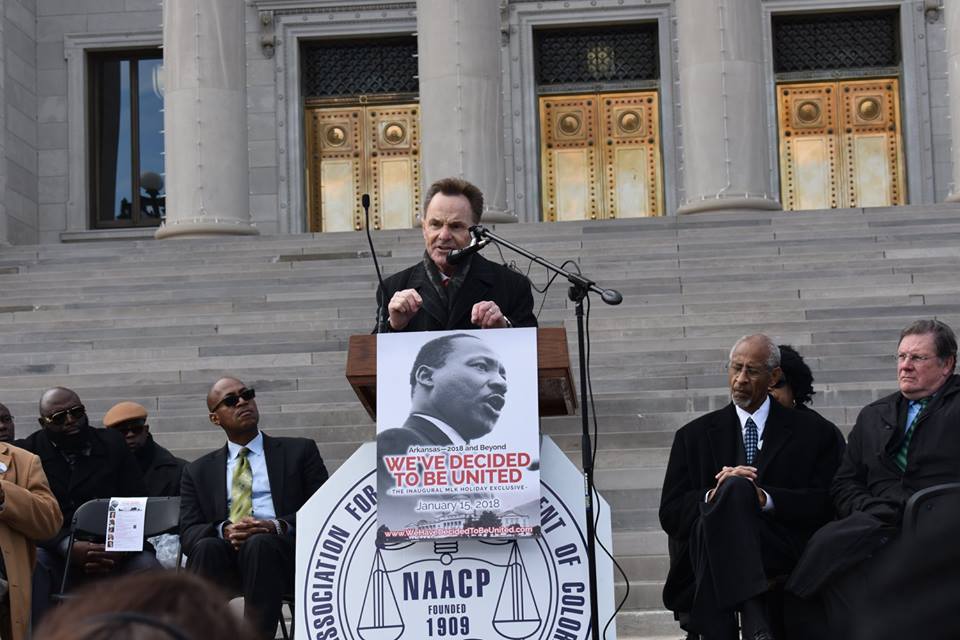 BELOW: Dr. and Mrs. C. Dennis Edwards. Dr. Edwards delivered the Keynote Message at the Inaugural Gala on Sunday, January 14 at 4:30pm at the new Hilton Garden Inn, Downtown, Little Rock. Pioneer Legacy Leaders and "keepers of the faith" upholding Biblcial Rights Values were also honored. The honorees will be listed here beginning April 3rd.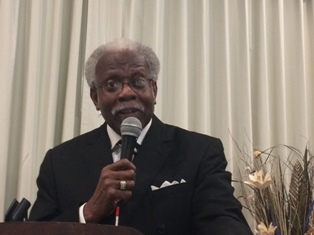 Beyond the Inaugural events on the MLK Holiday Weekend, Arkansas leaders will join communities across the nation to host commemorative services from April 3rd through August 28th from Arkansas to DC.
The three anchor partners, the Arkansas NAACP, Pine Bluff Interested Citizens for Voter Registration (PBICVR), the Original Kingfest, and The College of Aspiring Artists combine for over 100 years in proven MLK Legacy Tributes across the nation are announcing the dates and ticket registration here. AR Clergy and others are signing on and are leading the way to a historic day advancing spiritual leadership in Arkansas; forever.