World Most Hated Weekend Kick Off Rooftop Wednesday's" @ Seaside Lounge
About this event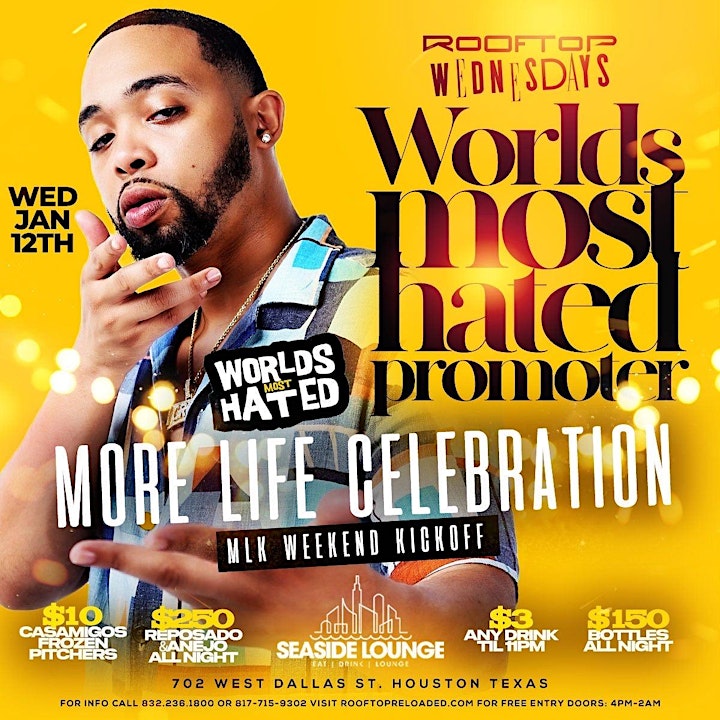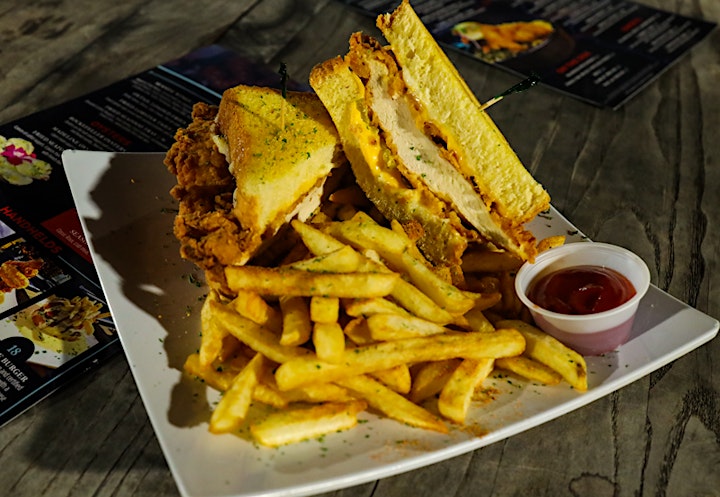 Worlds Most Hated Weekend Rooftop Wednesday's
All New Roof Top Wednesdays Reloaded @ Seaside Lounge
Imagine yourself being on top of the world!
Rooftop Wednesdays is the only place where you capture that feeling.
Picture Your Self Rubbing Shoulder w/ The City's Hottest Models & Sipping on delicious cocktails w/ Elite Influencers & Tastemakers.
The best views in downtown Houston are waiting for you at our all new rooftop patio bar.
Enjoy The ROCKETS & NBA games on all TV Screens
On The City's Sexiest Covered Patio!!!
Featuring The City's Best D*mn Happy Hour!!!
"Elevated Eats & Beats"
• 1/2 off appetizers • Rooftop views • 50 Cent Wings
Sounds By MC Country Cowboyy + DJ Ari
Best D*mn Happy Hour
• $150 Bottles • $3 Any Drink • $10 Casamigo Frozen Pitchers
For Sections or Info Call 832-236-1800
Each & Every Wednesdays
Doors Open At 4pm-2am.
www.RooftopReloaded.com
"See You At The Top"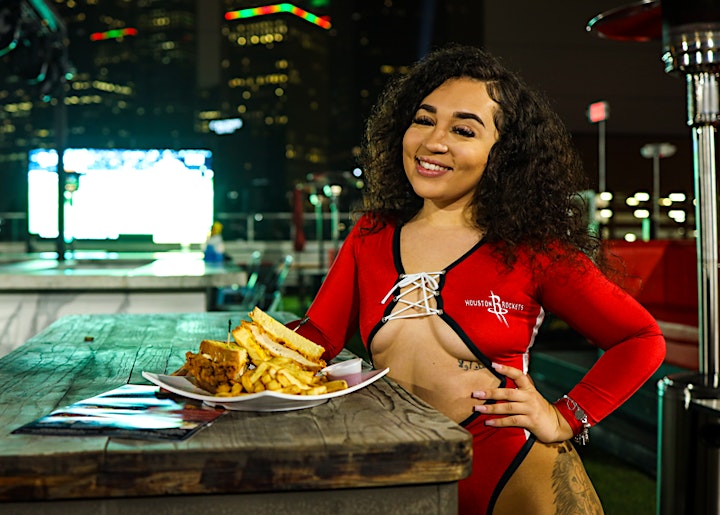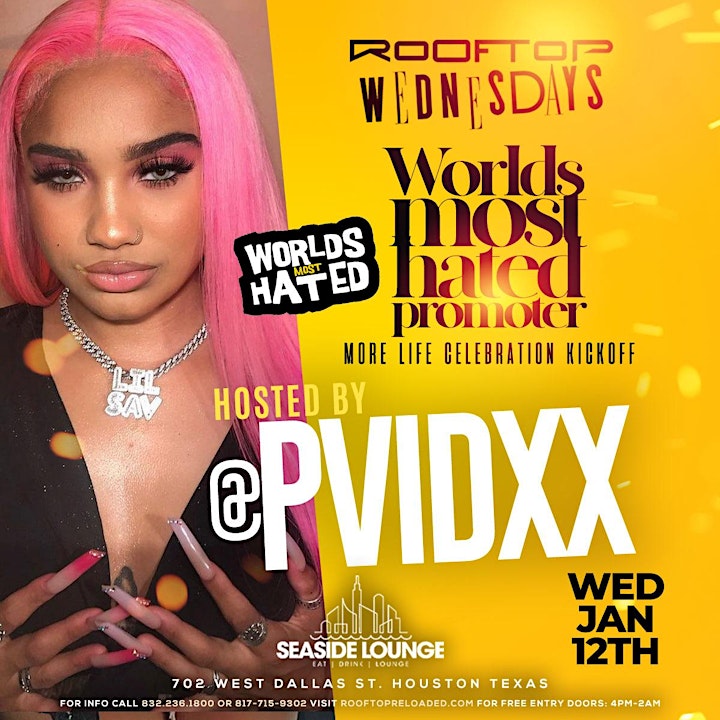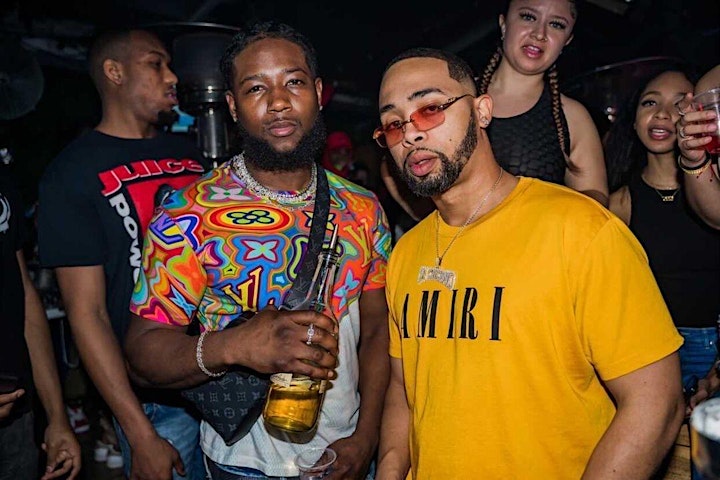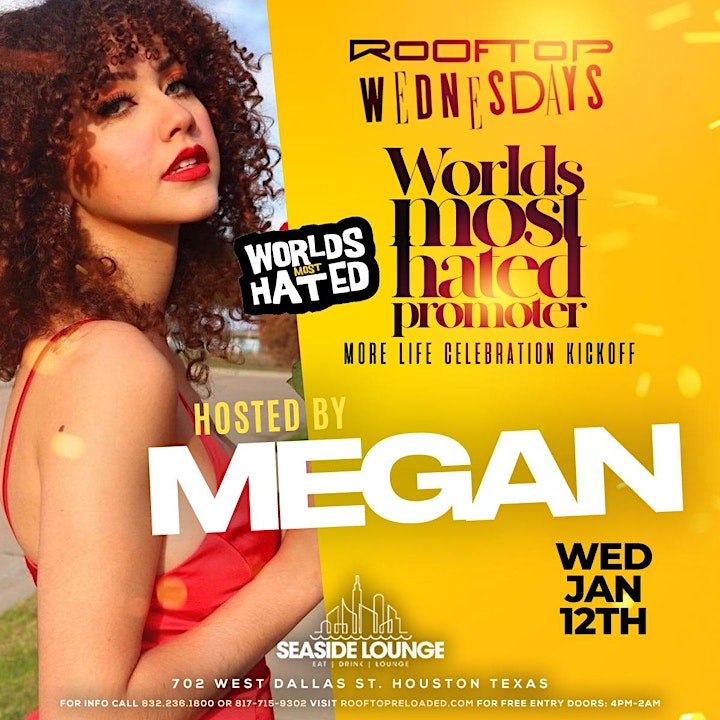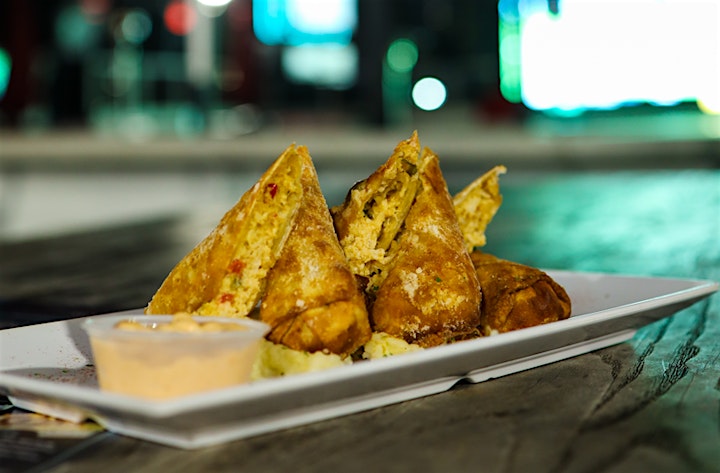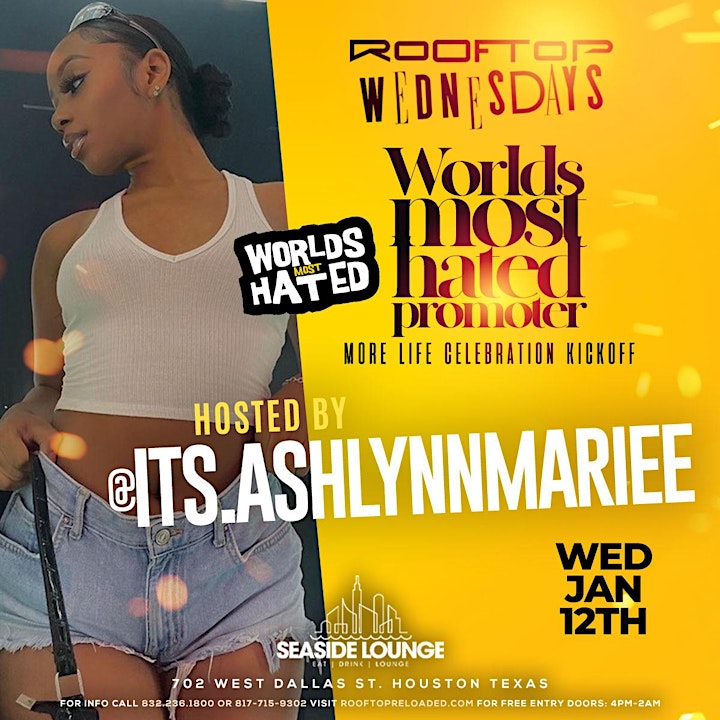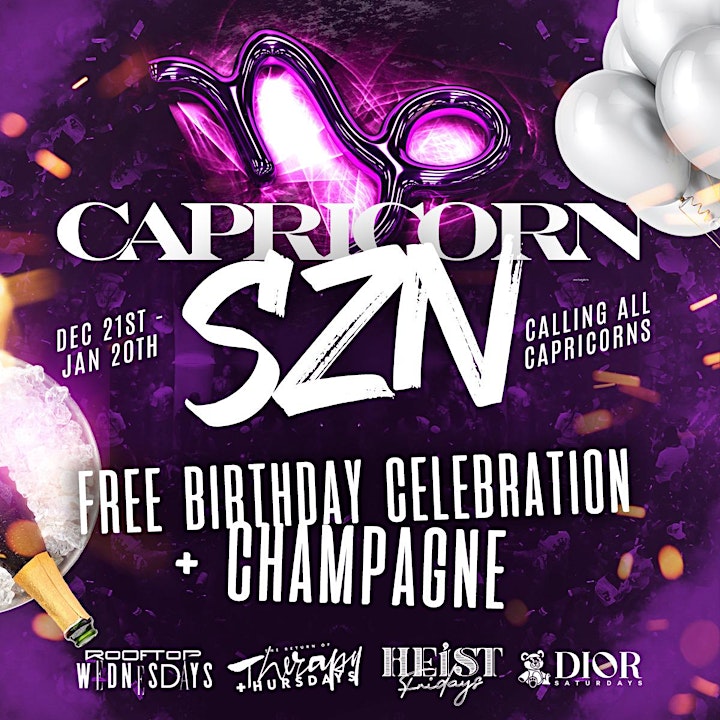 Organizer of Mlk Weekend Kick off at @Rooftop Wednesdays at SEASIDE | FREE w/RSVP
The Incrowd doesn't assemble, we challenge. Joining the Incrowd is an opportunity to change the acceptance of the norm. We strive to break the rules to create an enjoyable, memorable aura for our clientele. The Incrowd is structured on giving our clients something they were unaware of existed. The social scene was once an adventure, we are here to bring that adventure back to your city.
We have created a space that doesn't exist, we want our clients to join us for Happy Hour and stay awhile to partake in the nightlife festivities. We have invented a zone where you can engage in a date night, group outing or go out alone knowing you won't leave disappointed.
Our only goal is provide our clients with a thrill that they can only get with the Incrowd.
So, welcome to the Incrowd.. what are you drinking tonight?