MLK Weekend Cabin Trip! North GA Mountains (Hosted By Solving Single ATL)
Actions and Detail Panel
MLK Weekend Cabin Trip! North GA Mountains (Hosted By Solving Single ATL)
Sat, Jan 14, 2017, 12:00 PM – Mon, Jan 16, 2017, 3:00 PM EST
Description
So you've been asking……. AND we have delivered (drum roll pleaaase)
Solving Single ATL is announcing our 1st Annual Cabin Trip to help bring in your new year with a bang!
Get ready for a fun filled weekend in the North GA Mountains with other like- minded professional SINGLES in ATLANTA.
When: MLK Weekend (Saturday, January 14- Monday, January 16, 2017)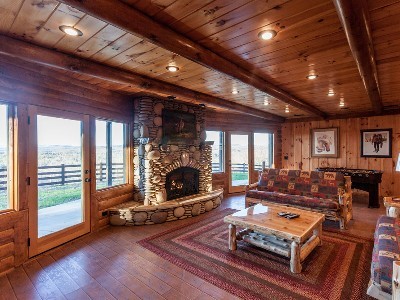 We have so much in store for you as this will be an epic weekend that you don't want to miss!
ARE YOU IN??
Cabin Description
This luxurious cabin is located on 40 private acres just 15 minutes away from the sophisticated little mountain town of Blue Ridge. The Lodge boasts over 10,000 square feet, luxury bedrooms with several having balconies with views, rain showers and garden tubs. A gourmet kitchen with seating for 12-14, extra-large screened porch with fireplace and additional seating. Family room has floor to ceiling windows, 92' Flat Screen TV, large stone fireplace and comfy leather sofas. The lower level has a full custom bar, pool table, 55' flat screen TV, Foosball table and rock fireplace. There is a full functioning Stable with 18 horses for riding. Extra large pavilion for groups of up to 135 and more.
While an itinerary will be announced very soon we couldn't leave you hanging without giving you a sneak peak of some onsite and offsite activities that you will be able to engage in (just to name a few).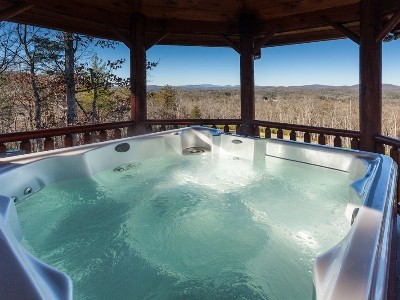 On-site Activities
-Horseback riding
- Large hot tub under an elevated gazebo
- Game night (foosball, pool tables, spades, karaoke, taboo, men vs. women competitions, twister, grown folks talk/open dialog, and more!)
Off-site Activities
-Exploration of Downtown Blue Ridge
- Apple Orchard Tours
-African American Heritage Site- Slave Cabin Tour
- Zip lining
- Hiking
-Sight Seeing/ Scenic Drive
-Mountain Biking
- Blue Ridge Scenic Railway (tourist rides) & more
TOTAL COST (PER PERSON) $250.00
What does this fee include? food (breakfast, lunch, dinner & snacks), non-alcoholic beverages + limited alcoholic beverages (drink vouchers will be provided daily any add'tl alcoholic drink request will be charged an extra fee on site), on-site activities, lodging, a great time and the overall experience amongst other like-minded singles such as yourself.
**Important Please Note- any payments made will be non-refundable after 12/4**
To make your payments please visit the following link: https://ssamlkweekendcabin.eventbrite.com
Cabin Capacity Max: Is limited to 45 (Solving Single Members) so please note that your attendance will be secured and honored on a first come/payment secured basis. We will also try to be mindful of the men vs women ratio to ensure no particular sex is outnumbered J
Transportation: We are renting a 15 passenger van for those who are interested in carpooling. There will be an additional $10 fee (lunch to be provided). All interested parties please email us at theduogroup@yahoo.com. This space will be honored on a 1st come 1st serve basis. Otherwise those who are interested in driving/carpooling separately please feel free to do so. The cabin is about a 1hour 45 minute drive outside the city of Atlanta. The location/address will be provided at a later date.
We hope that we have answered all that we can for now. In the meantime secure your spot today!
This is a weekend you CANNOT miss well if you do you will surely hear about it!!