MLK MEMORIAL July Freedom Bash: Pre-Release Bible "The God of Rev. Dr. MLK"
Description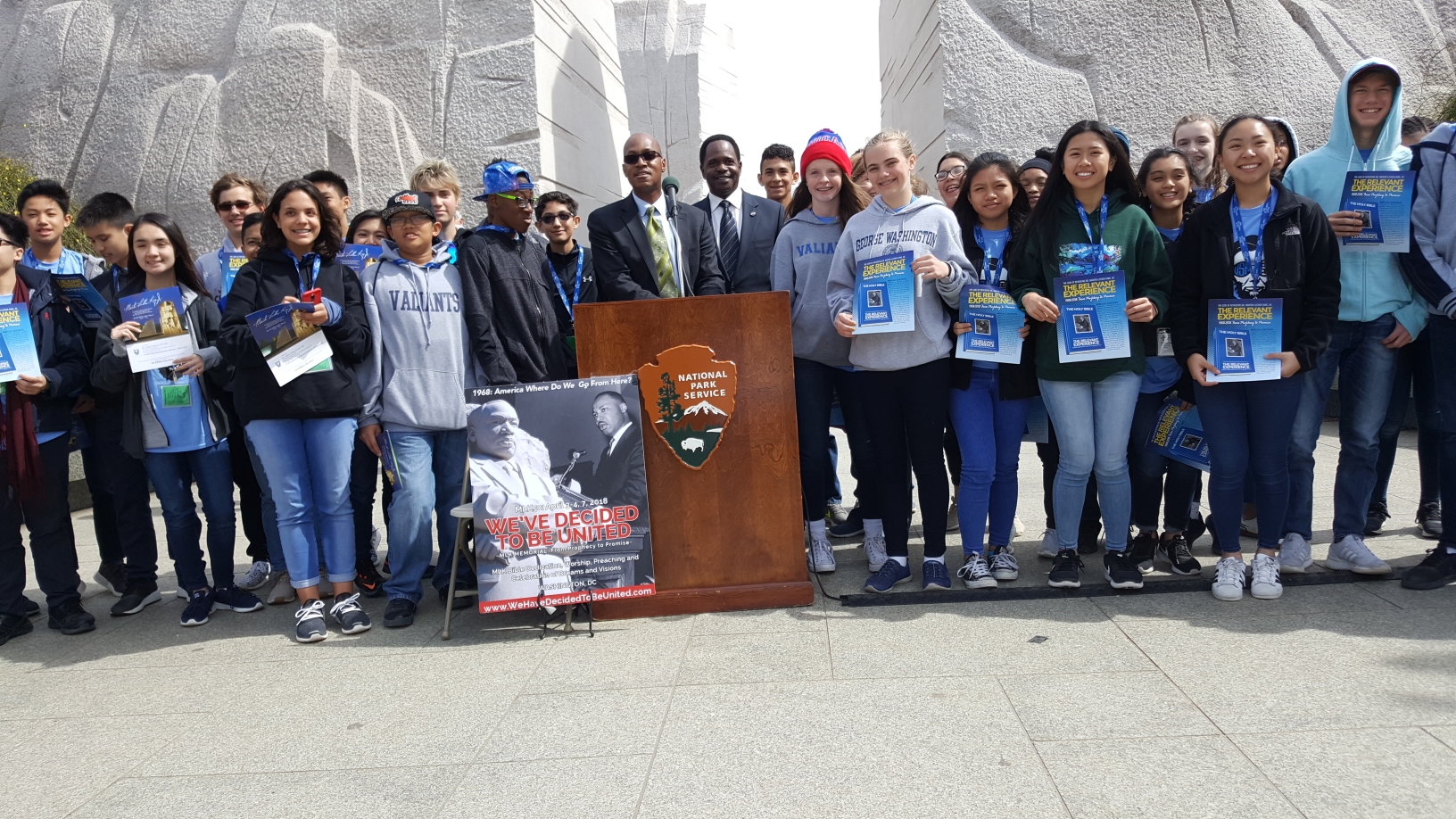 FREE AT LAST... FREE AT LAST... THANK GOD ALMIGHTY WE ARE FREE AT LAST
Stop by the MLK Memorial and be one of only 300 Persons to Get the Pre-Release Commemorative Bible honoring the 50-year Period since Rev. King's Final Prophecy and Assassination. Meet the Publishers and leaders who are preparing to get the bible in schools across the nation.
"Can't Attend?" Purchase Your Copy Here and We will Ship it To You!
"The God of Rev. Dr. Martin Luther King, Jr. THE REVELVANT EXPERIENCE, is the full account of scripture from Genesis to Revelations, but more—it is a tool/textbook and weapon for the war on guns, non-violence, hate, evil and divisiveness on many levels that has invaded the campuses of many schools, colleges and universities in America.
"Inaugurating the nation with the first bible with Rev. Dr. King's image on the cover, both spotlights and arms millions of people with 'the most powerful weapon of love and hope that Rev. King used to convey— how God can use a man to bring the nation back to him.' One value reset is shifting our youth, young adults and their parents from investing hundreds/thousands of dollars in 'sneakers and styles' celebrating and showcasing their favorite entertainers. They need this bible. For they will outgrow their sneakers and styles, but they will never outgrow a relationship with their Savior. Own it! Gift it! Read it… and see how God brings forth greater use from you and those you love." Philippians 1:6 Rev. Arthur L. Hunt, Jr., D.D., Publisher