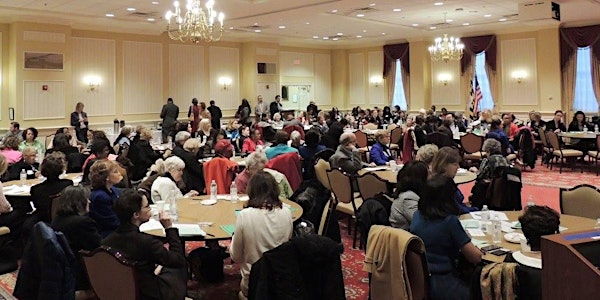 MLAW's 2017 Legislative Reception and Briefing
When and where
Location
House Office Building 6 Bladen Street Room 180 Annapolis, MD 21401
Description
Please join us for MLAW's Annual Legislative Reception and Briefing. This is your opportunity to join us in Annapolis to learn about the legislation that will make up the 2017 Legislative Agenda and to meet with legislators and discuss issues important to women.
There is no charge to attend the event, but please register early as space is limited. Also, please only register if you are sure you can attend. Last year's event "sold out" and we had to cut off registration. We'll do our best not to turn anyone away!
The briefing and reception will be held in Room 180 in the House Office Building in Annapolis. *Note this is a different location from past receptions.* Please be sure to bring a photo identification in order to enter the House building. There are several parking garages located near the House building, as well as metered parking throughout Annapolis. You also may park at Navy Stadium and take the shuttle to the House Office Building.
For more information, email us at mdlegagenda4women@yahoo.com or call 443-519-1005.