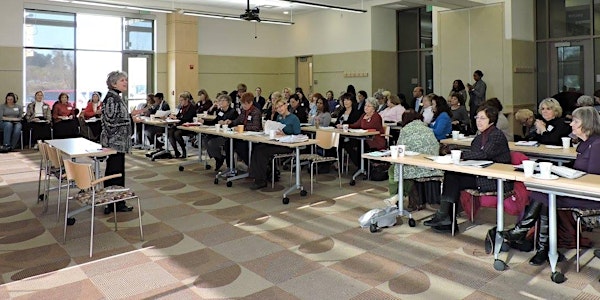 MLAW Fall Agenda Conference: "New Perspectives on Legislative Advocacy"
Location
International Cultural Center
19650 Club House Rd
#205
Montgomery Village, MD 20886
Description
Fall Agenda Conference: New Perspectives on Legislative Advocacy

The MLAW fall conference will be held on Saturday, November 14, 2015 from 9:30 am to 1:00 pm at the International Cultural Center in Gaithersburg, MD.
The conference will featuring a moderated panel: "New Perspectives on Legislative Advocacy: Reflections by Freshman Legislators", including: Del. Will Smith, Del. Maricé Morales, Del. Erek Barron, Del. Karen Young.

The highlight of the conference will be the presentation of legislative proposals for the upcoming 2016 legislative session. Join us to learn about the bills that will make up the 2016 Agenda. An optional Grassroots Advocacy 101 workshop will be offered from 1:00 to 3:00 pm. There is no charge for the this workshop. A light continental breakfast is included with registration. Optional box lunches for those staying for the Advocacy 101 workshop are available for $10 and require a pre-order.
Sponsorship opportunities are available and encouraged. For more information, call 443-519-1005 or email us at mdlegagenda4women@yahoo.com or visit our website at www.mdlegagendaforwomen.org for sponsorship levels benefits and pricing.
The International Cultural Center, located at 19650 Club House Road #205 in Gaithersburg, provides a convenient setting for our conference with ample free parking and handicapped accessibility.