Sales Have Ended
Registrations are closed
Online registration for this event has filled up. Contact the event organizers with questions or comments. Donna Marie Johnson Founder of Market Like A Queen Lean In Circle Group mobile: 678-861-8121
Sales Have Ended
Registrations are closed
Online registration for this event has filled up. Contact the event organizers with questions or comments. Donna Marie Johnson Founder of Market Like A Queen Lean In Circle Group mobile: 678-861-8121
Description
Fayette County Public Library and Market Like a Queen Lean In Circle Group present
Women's Leadership & Networking Book Discussion
---
UPCOMING 2017 LUNCH AND LEARN SERIES DATES
Wednesday, March 29 · 12:00 - 1:30 p.m. - Discussion Leader: Dr. Wendy Bailey
Wednesday, June 28 · 12:00 - 1:30 p.m. - Discussion Leader: TBA
Wednesday, September 27 · 12:00 - 1:30 p.m. - Discussion Leader: TBA
---
BACKGROUND
The Fayette County Public Library (FPCL) will be co-sponsoring our MLAQ Lean In Circle Book Discussion Events in March, June and September 2016. In metro Atlanta, there are hundreds of local Lean In Circles spread throughout the region, but I didn't find one at any of the public libraries, except for ours, now.
This is a wonderful opportunity to support our community in South Metro Atlanta with leaning in. If you are local, or spread the word if you know someone who lives in this area near Fayette, South Fulton or Coweta Counties (Fayetteville, Peachtree City, Senoia, Tyrone, College Park).
Our first book discussion leader for March 2016 is Dr. Wendy Bailey, PhD. She is a well-known psychologist in this community. I look forward to introducing her to this new book discussion group. Without a doubt, she has some great insight into this topic of leaning in, not just as a career woman, but also as a person who understands the workings of the human mind more than many of us do.
---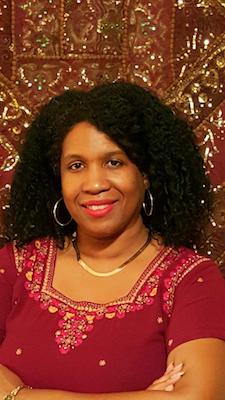 DR. WENDY BAILEY - MARCH EVENT DISCUSSION LEADER
Dr. Wendy Bailey is a wife of 24 years, a mother of five children, and a licensed clinical psychologist. She was raised in Williamsburg, Virginia. She moved to Atlanta, Georgia in order to attend Spelman College. Upon graduating, she entered graduate school at Emory University and completed a post-doctoral fellowship at the Emory University School of Medicine. She has taught at Emory University, Spelman College, and the Morehouse School of Medicine. Dr. Bailey is the President of Zephyr Meadows, PC where she formulates individualized plans for children, adults, couples, families, and businesses with a focus on each client's strengths and progressive change.
---
DISCLAIMER
As a participant in Lean In's Circle program, The Market Like A Queen Lean In Circle is using Lean In's name, program logos and other branded materials under a license from LeanIn.Org.Market Like A Queen Lean In Circle is an independent group, and LeanIn.Org does not control its activities. Visit leanin.org to learn more about Lean In and its programs.



Dr Wendy Bailey

Zephyr Meadows, PC

PhD