Description
Connect to your Heritage, Community, Spirituality.
High Holidays 2017 with MJE East
Join other Young Jewish Professionals for inspirational explanatory services including breakout sessions, beautiful singing and a warm welcoming atmosphere! All services are no Hebrew and are followed by a Kiddush/refreshment social.
---
MJE EAST Services led by Rabbi Jonathan Feldman and Rabbi Joshua Klein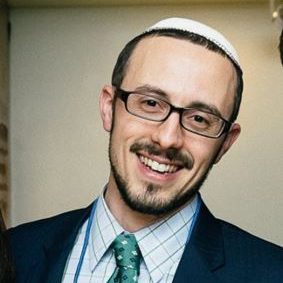 ---
MJE East Staff:
Rabbi Jonathan Feldman, MJE East Director
Rabbi Joshua Klein, MJE East Director of Community Engagement
Laura Kaler, MJE East Program Coordinator
Avi Gewirtz, MJE East Hazan/Cantor
---
Important Location Information:
*Services will be held at Fifth Avenue Synagogue
5 E 62nd Street, New York, NY 10065
62nd Street (Between 5th Ave/Madison)
Services will take place on the 2nd Floor
Costs:
$50 for Rosh Hashana Services (Does NOT include dinner)
$50 for Rosh Hashana Dinner
$50 for Yom Kippur Services INCLUDES Break-Fast
Your ticket purchase at a cost of $50.00 is tax deductible & goes towards supporting our many program offerings.
---
Special reduced services discount rate for FIRST TIME & STUDENT attendees:
*must include picture of student id in email attachment
$25 for Rosh Hashana Services (Regular $50)
$25 for Yom Kippur Services (Regular $50)
There are no dinner discounts for first time attendees or students.
Email Laura to request your 50% discount code: Laura@jewishexperience.org
---
Rosh Hashonah Schedule:

Wednesday, September 20
6:30 pm First Night Services
7:30 pm Kiddush
8:00 pm First Night Rosh Hashana Dinner , Pre-Registration required
Thursday, September 21
9:00 am Morning Services
11:00 am Shofar Blowing
12:15 am Breakout Session
1:15 pm Kiddush Luncheon
5:00 pm Tashlich Wine Bar at 5 East 62nd Street followed by Tashlich in Central Park
6:00 pm Tashlich meets in Central Park (Pond off 59th and 5th Ave)
7:00 pm Evening Services
Friday, September 22
9:00 am Morning Services
11:00 am Shofar Blowing
1:15 pm Kiddush Luncheon
Yom

Kippur Schedule:
Friday, September 29
6:00 pm Kol Nidrei and Evening Service
8:00 pm Discussion on Yom Kippur
Saturday, September 30
9:00 am Morning Service
11:00 am Yizkor Memorial Service
12:15 pm Breakout Session
4:30 pm Afternoon Services and Reading of the Book of Jonah
5:30 pm Concluding Services (Neilah)
7:02 pm Join Us for Yom Kippur Break-Fast


Have questions about MJE Ease High Holidays? Contact Laura at Laura@jewishexperience.org