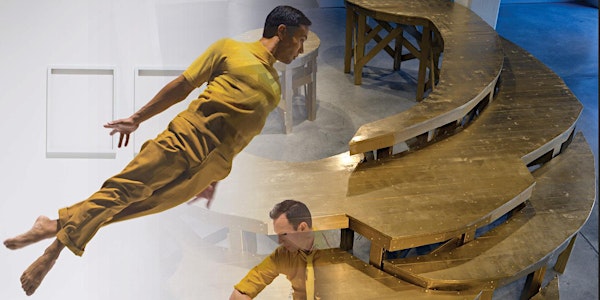 MJDC Site Series (Inside Outside): A Response to the Work of Kambui Olujimi
Event Information
Location
Catharine Clark Gallery
248 Utah Street
San Francisco, CA 94103
Description
Catharine Clark Gallery and Margaret Jenkins Dance Company present a commissioned performance in dialogue with Kambui Olujimi's exhibition, What Endures. Inspired by dance marathons of the 1930's, Olujimi's work, in part, serves as the stage for multiple encounters during Box Blur, a six-week program of performance, word and dance, which includes this unique event.

Commencing at 3pm with a prologue in the main gallery space, the choreography unfolds organically with a series of dance solos, duets and trios performed on Olujimi's platforms and amidst the audience.

The event promises an exceptional afternoon of art and dance, complimented by hors d'oeuvres and wine, and is an opportunity to witness the conversation between MJDC and Olujimi's What Endures, on view at Catharine Clark Gallery September 10 - October 29, 2016.
Photo composite: MJDC Dancers, Site Series (Inside Outside) and Kambui Olujimi, "Just Because We're Magic Doesn't Mean We Aren't Real," from What Endures, 2016.
Date and time
Location
Catharine Clark Gallery
248 Utah Street
San Francisco, CA 94103