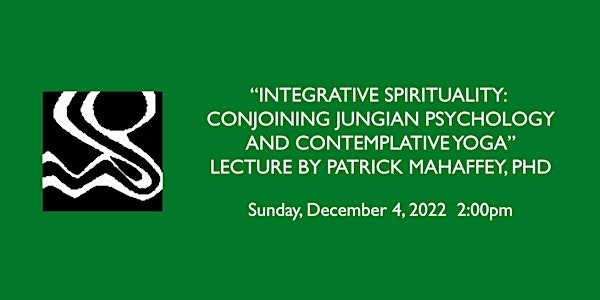 MJA Lecture: "Integrative Spirituality..." with Patrick Mahaffey, PhD
Patrick Mahaffey, PhD presents on self-realization from the perspectives of depth psychology and Eastern contemplative traditions.
Refund Policy
Contact the organizer to request a refund.
About this event
The Minnesota Jung Association welcomes Patrick Mahaffey, PhD, presenting his virtual lecture "Integrative Spirituality: Conjoining Jungian Psychology and Contemplative Yoga" on Sunday, December 4, 2022 at 2pm via Zoom.
Description: Self-realization is the deepest purpose of human existence though this term has different meanings in depth psychology and the Eastern contemplative traditions. The psychological journey of individuation leads to greater wholeness whereas the contemplative journey aims at spiritual awakening. While these two modes of inner work differ in their focus and methods, they can be viewed as two complementary forms of human development. This presentation explores how Jung's depth psychology and the methods of contemplative yoga may be integrated in a way that conjoins soul and spirit and that confers both wholeness and freedom.
Bio: Dr. Patrick Mahaffey is a Professor Emeritus at Pacifica Graduate Institute where he teaches Hindu traditions in the Mythological Studies Program. He is a long-term practitioner of contemplative yoga and the author of Integrative Spirituality: Religious Pluralism, Individuation, and Awakening.