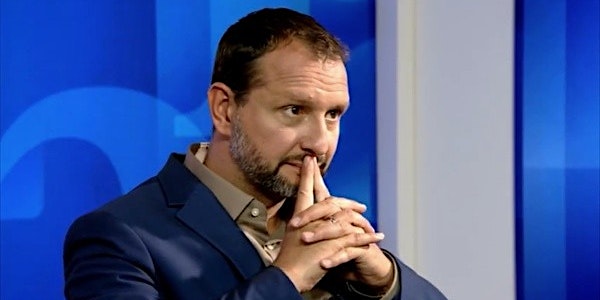 MJA Lecture: "Dynamics of Dark Religion and Conspiracism" by Vlado Šolc
This course will explore depth-psychological phenomena and dynamics underlying the religious extremism and its parallels to conspiracism.
Refund Policy
Contact the organizer to request a refund.
About this event
The Minnesota Jung Association welcomes Vlado Šolc, Jungian Analyst, presenting "Dynamics of Dark REligion and Conspiracism".
Conspiracy theories have been gradually occupying larger domains of cultural and political life. Conspiracism seems to replace or supplement fundamentalist religious beliefs while it supplies material that is in turn used for endorsing political and ideological agenda. Similarities between conspiratorial thinking and fundamentalist creed could be explained by the dynamics of inferiority of consciousness and the subsequent inflation of the ego by the "contents" of the Self. Inadequate and non-credible representations of numinous energies in consciousness unwittingly contribute to the creation of structures with notable mythological parallels. This phenomenon that Jung referred to as an "axiom of psychology" can explain both the archetypal nature of conspiracism and its resistance against rational correction. Conspiratorial thinking is free from the unconscious influence of the Self only to the extent of its ability to recognize and to relate to the numinous contents on one hand and of withdrawing projections from the object on the other. Symbolic perspective offers non-dismissive understanding of the reasons for strong adherence to conspiracy theories. Approaching conspiracy theories as symbols rather than rational constructs offers more fruitful solutions to given problem than traditional psychological schools.
Biography:Vlado Šolc is psychotherapist and Jungian Analyst practicing in Glendale, WI. Vlado received training from C.G. Jung Institute of Chicago and Charles University in Prague. Vlado is an active member of IAAP and Aurora Medical Group. Vlado focuses on psycho-spiritual crisis (loss of life's meaning and direction), mind-body connection (psychosomatic issues), immigration & cultural issues, and women empowerment (emancipation). His specialties also include treatment of addictions, individual and marital psychotherapy with adult, and youth populations. Vlado lives in constant awe about the miracle of existence. He is an author of numerous articles (Routledge, Vesmir, MF Dnes etc.) and depth psychology-oriented books: Psyche, Matrix, Reality; The Father Archetype, In the Name of God – Fanaticism from Perspective of Depth Psychology, Dark Religion (with George Didier), Democracy and Individuation during the times of Conspiracy Theories. 
More at: www.TherapyVlado.com  
Resume: http://www.therapyvlado.com/curriculum-vitae/