About this Event
Panel sessions will explore new media art as a means to reflect on everyday realities in the digital age. Professor Christine Ross will deliver the keynote address for this symposium.
10:00am – 10:30am – Morning coffee and Introductory Address
10:30am – 12:00pm : Keynote Address
12:00pm – 1:00pm: Lunch
1:00 – 3:30: Roundtable
Digital Art as Experimental Research Tool/Method
3:30pm – 4:00pm: – Afternoon Tea Break
4:00 – 5:30: – Panel II
From Ephemeral Engagements to Collectible Experiences
5:30pm: Reception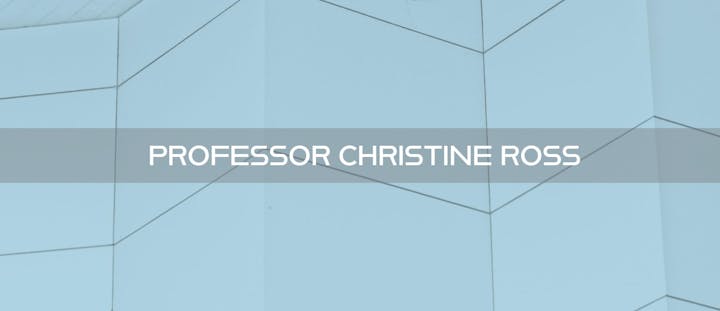 Keynote
Christine Ross is Professor and James McGill Chair in Contemporary Art History in the Department of Art History and Communication Studies at McGill University. Her areas of research include contemporary media arts; vision and visuality; transformations of spectatorship in contemporary art; participatory media and art; artistic redefinitions of the public sphere; and reconfigurations of time and temporality in recent media art practices. Her books include: The Past is the Present; It's the Future too: The Temporal Turn in Contemporary Art (Continuum, 2012); The Aesthetics of Disengagement:Contemporary Art and Depression (University of Minnesota Press, 2006); and Images de surface: l'art vidéo reconsidéré (Artextes, 1996). She has coedited The Participatory Condition in the Digital Age (University of Minnesota Press, 2016) with Darin Barney, Gabriella Coleman, Jonathan Sterne and Tamar Tembeck; Conflict[ed] Reporting: War and Photojournalism in the Digital Age[special issue of Photography & Culture, 8 (2), November 2015] with Tamar Tembeck and Theodora Tsentas; and Precarious Visualities: New Perspectives on Identification in Contemporary Art and Visual Culture (McGill-Queen's University Press, 2008) with Olivier Asselin and Johanne Lamoureux.