About this Event
Captivate Audiences and Drive Revenue
Whether you're creating movies, TV shows, games, or music, you need to engage your audience with the best sounding content possible.
Dolby Atmos immersive audio technology opens up a whole new creative palette to bring your creative vision to life and deliver spectacular experiences, which is why the world's leading studios, content creators, streaming services, broadcasters, and device manufacturers have embraced Dolby.
This session will show you how Dolby Atmos content can be created in the industry-standard workflows you're already using, to empower you creatively, help you stay focused on doing your best work rather than on the tools, and streamline the creation of other generic deliverables.
Streamers such as Netflix, Amazon Prime, Apple TV Plus and others require audio content to be delivered in Dolby Atmos. NOW is the time to find out more....
What will I learn?
Why should I mix in Dolby Atmos?
The Dolby room certification process
Dolby Atmos deliverables for Netflix, Amazon Prime, Apple TV Plus
Dolby room dimensions and suggestions
R-Render metering and True Peak metering with Dolby mastering suite
Metering, fold down QC requirements
Professional Ecosystem and its tools
Consumer Ecosystem and what's available
Who should attend?
Producers
Post-production Film Mixers
Audio Mixers
Sound Designers
Composers
Who will I meet?
Representatives from Avid, Annex Pro and the Vancouver Post Alliance
Western Canadian studio owners that currently offer Atmos mix environments
Production professionals from the Lower Mainland area
Plus a chance to win the New Echo Studio by Amazon with Dolby Atmos technology!
Immersive sound – 5 speakers produce powerful bass, dynamic midrange, and crisp highs. Dolby Atmos technology adds space, clarity, and depth.
Smart speaker with high-fidelity audio and Alexa
Adapts to any room - Automatically senses the acoustics of your space, fine-tuning playback for optimal sound.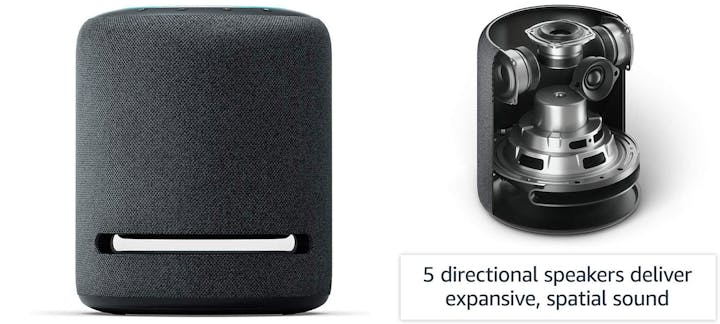 Evening's Agenda:
6:00 pm to 6:15 pm - Registration and Networking
6:15 pm to 8:30 pm - Presentation
8:30 pm to 9:00 pm - Networking and Wrap Up
About our speaker:
Tom McAndrew, Senior Technical Manager for Content Relations at Dolby Laboratories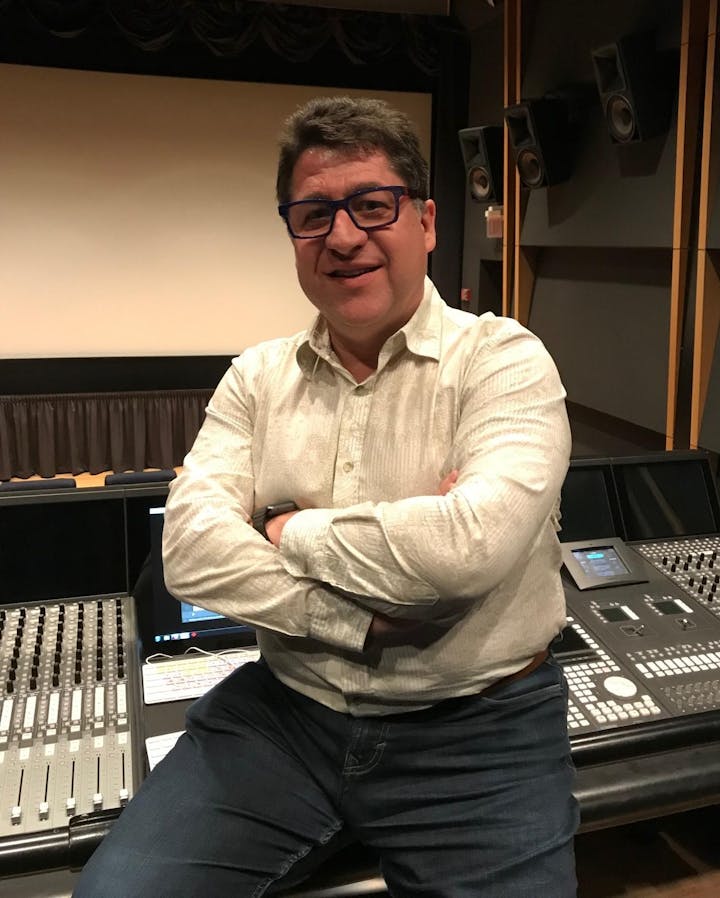 Tom McAndrew is the Senior Technical Manager for Content Relations at Dolby Laboratories, evangelizing Dolby Atmos and Dolby Vision technologies for streaming and optical media.
Prior to Dolby, Tom was Professional Tools Manager at DTS, and Audio Department Manager at the Sony Pictures Digital Authoring Center.
Before that, he was a sound designer at Henninger Video in the Washington DC area, doing documentary sound design, most notably for Discovery's military aviation series "Wings" and the Emmy-nominated "Vietnam POW's – Stories of Survival".
He was also an Attractions performer with a prop gun at Walt Disney World, which accounts for the mild high frequency hearing loss in his right ear. Earplugs. Use them.
Tom is a Syracuse University graduate and lives in Northridge, CA with his amazing son and worthless guinea pig.
Thank you to our sponsor:

Thank you to our partners:

&