Description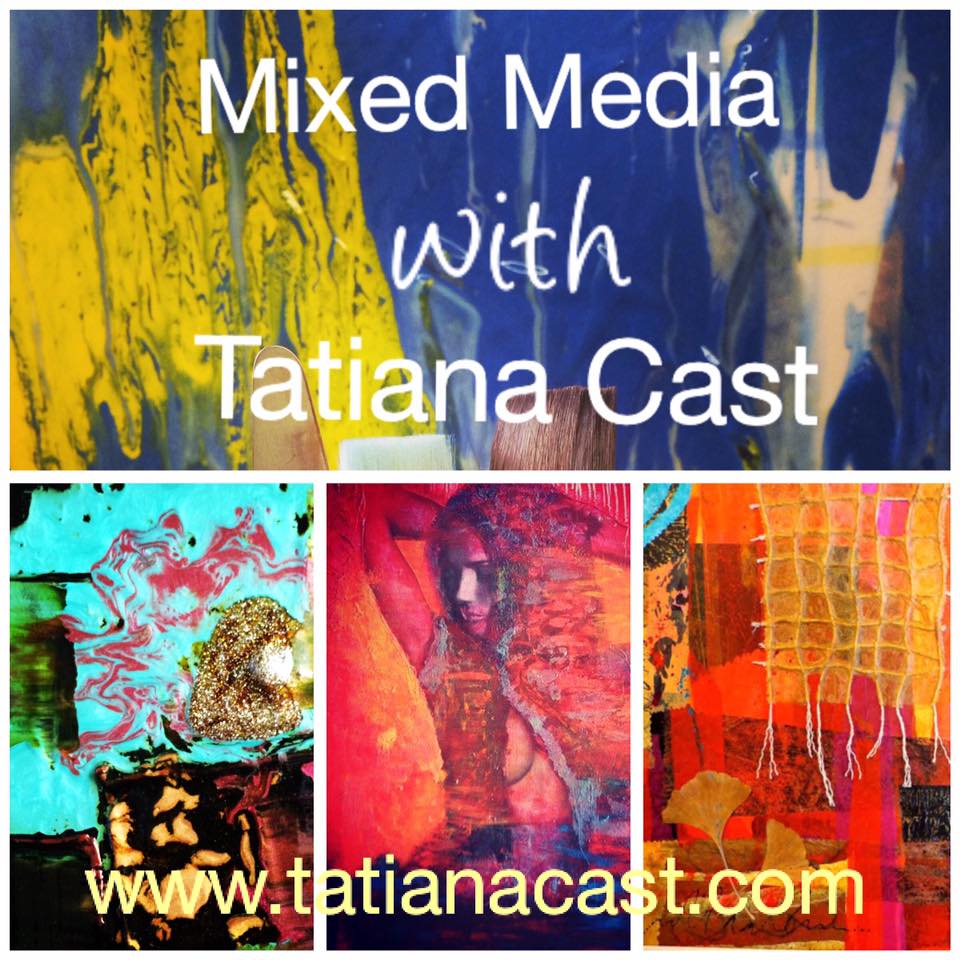 This workshop with professional artist Tatiana Cast focuses on the use of various traditional and non-traditional Mixed Media painting materials and techniques.
During the class, each student works in the creation of a 16" x 20" canvas painting. Materials used on this workshop include acrylics, mediums, inks, etc. During the class, the instructor teaches various painting techniques, as well as the incorporation of various materials into the artwork. The class curriculum also includes the review composition, color blending and the use of perspective.
This workshop is suitable for the beginner or advanced painter who wishes to continue exploring his/her creativity while learning new techniques. Come prepared to work with the materials hands-on and to learn a lot!
Wear comfortable and appropriate studio attire; it's advisable to bring an apron.
This is a popular class, so SIGN UP NOW!
CLASS MUST BE PAID IN ADVANCED
Email Tatiana to reserve your space. E-MAIL ~ info@tatianacast.com
Class Fee: $60 per student *All art supplies included.
Instructor: Tatiana Cast
All skill levels are welcome
Min Student Age: 15
Max Number of Students: 10