Description


MIXED CULTURE 2018
On June 16, Fair State Brewing Cooperative will be packing our Northeast Beer Garden with unique offerings from some of our favorite breweries from across the country. We will be pouring dozens of the rarest beers you can find-- from sour and funky brews to top-notch pale ales, lagers, and ciders. Most of this line-up is not available in the Twin Cities outside of this event. You won't want to miss out on a taste of this culture.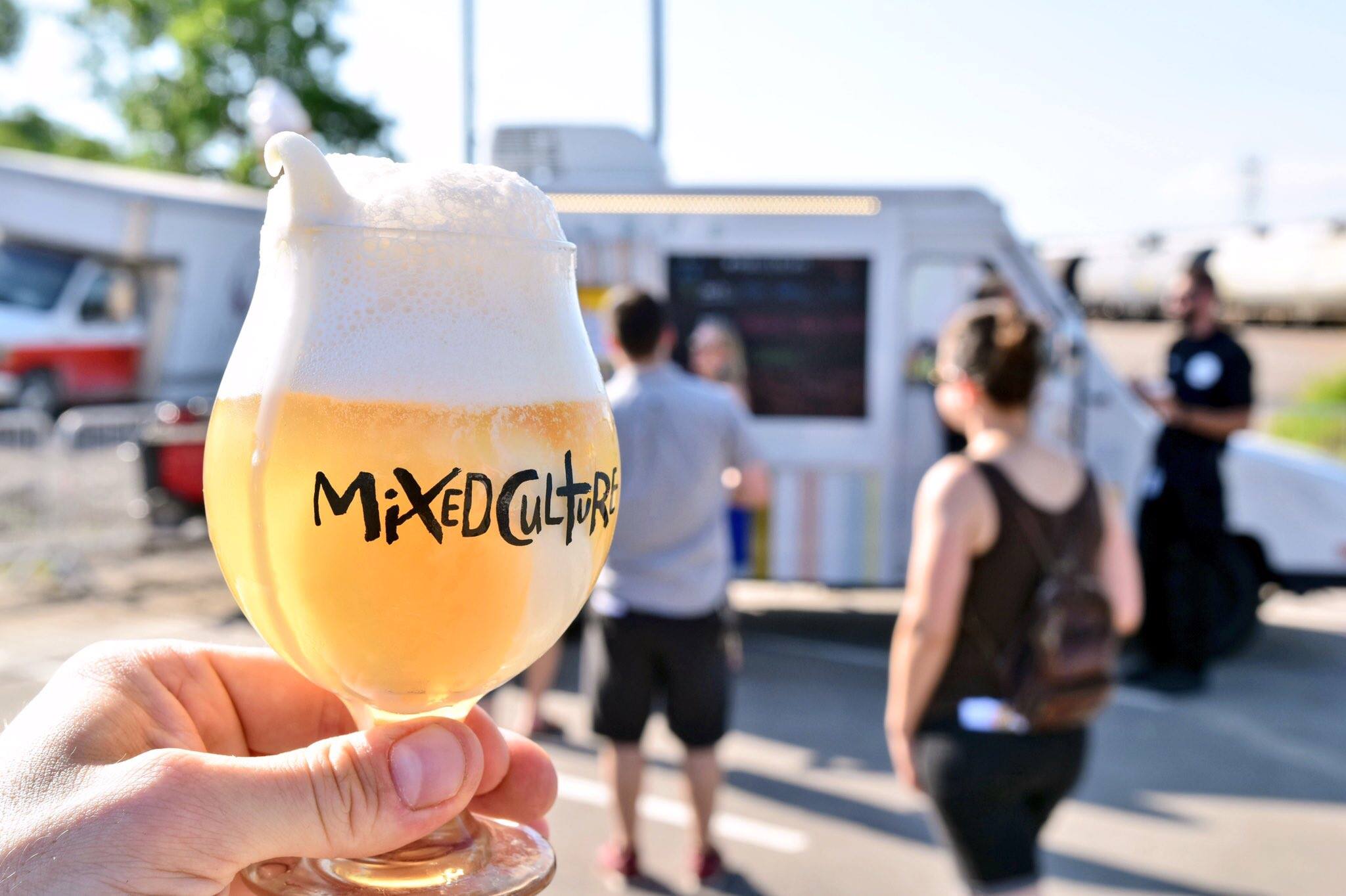 BREWERIES
Earth Rider Brewery- Superior, WI
Fair State Brewing Cooperative- Minneapolis, MN
Fonta Flora Brewery- Morganton, NC
Funk Factory Geuzeria- Madison, WI
Forager Brewing Company- Rochester, MN
Half Acre Beer Company- Chicago, IL
Jester King Brewery- Austin, TX
Live Oak Brewing Company- Del Valle, TX
Sociable Cider Werks- Minneapolis, MN
Suarez Family Brewery- Livingston, NY
Surly Brewing Company- Minneapolis, MN
Threes Brewing- Brooklyn, NY
Whiner Beer Co.- Chicago, IL
SESSIONS
Tickets are available for two separate sampling sessions.
The afternoon session will run from 12pm–4pm. The evening session will run from 5pm-9pm.
TICKETS
Your ticket includes admission to the party, unlimited sample pours for the entirety of one session (afternoon or evening), and branded Mixed Culture glassware.
Fair State Brewing Cooperative members should check their email for their discount code!
DESIGNATED DRIVERS
Designated driver tickets include admission to the party and a bottle of Prohibition Kombucha.
Prohibition Kombucha is made with direct sourced, hand picked Chinese teas from small family farms with rare botanicals, and tropical fruits. Using modern brewing & winemaking techniques, this long fermented and perfectly aged tea tonic is crisp, complex, and exquisitely refreshing.
FOOD
Food will be available from Forager Brewering Company's catering kitchen. Forager's locally foraged ingredients – wild mushrooms, herbs, flowers, and spices – combine to form a unique palate, inspired by our bountiful region. Forager uses all-natural produce from local Southeastern Minnesota Farms, supporting sustainable agriculture and independent farming initiatives.
Locally made Gerhard's brats, veggie brats, and homemade German potato salad will be available for purchase.
SWEET
La La Homemade Ice Cream will be dishing up sweet, frozen treats to keep you cool. Try topping your favorite fruity sour beer with a scoop of vanilla ice cream.
IMPORTANT EVENT INFO
21+ Event | ID required at entry | Rain or Shine | Hot asphalt event, please leave your pets at home |
Don't drink and drive. Metro Transit lines 32 & 10 stops within one block.