Join MIX NYC for a Queer Experimental Film Showcase!
About this Event
SATURDAY, Nov 23rd 7:15pm
HYMNIC: A Series of Shorts
Presented by Eve Oishi ,Marisa Hicks-Alcaraz and the MIX NYC Board with live performance by Zavé Martohardjono
Coyolxauhqui (2016) by Colectivo Los Ingrávidos
Anthem (1991) by Marlon Riggs
For Flo (2013) by Cary Cronenwett
Sunsets Caramelizados (2019) by Ciriza
Femme Footprints in the Sand (2014) by Damien Luxe
RUBBERTIME (2017) by Zavé Martohardjono
SATURDAY, Nov 23rd 8:30-9
MIXr
Snack and mingle with friends between Saturday programs!
SATURDAY, Nov 23rd 9:15pm
FEATURE DOCUMENTARY
Empathy by Jessie Jeffrey Dunn Rovinelli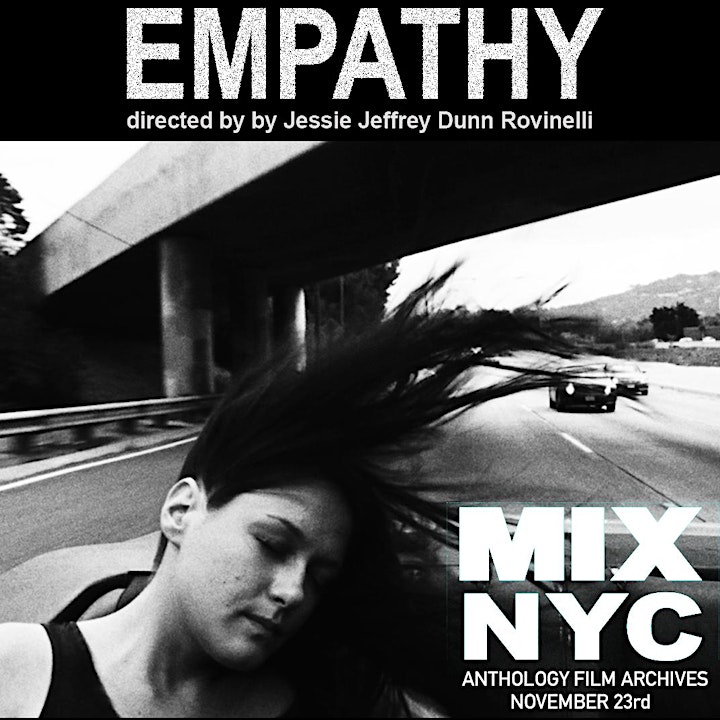 83 minutes
This documentary film follows a heroin-addicted professional escort as she moves between New York City, Pittsburgh, and Los Angeles. Combining frank images of the actual labor of sex work with intimate portraits of her interpersonal life, the film is an alternately humorous and harrowing look at a seldom depicted side of American life as well as a meditation on the performativity at the core of documentary filmmaking and the sex industry alike. Shot on a mixture of 16mm and HD digital video in luxuriant long takes, its disciplined style foregrounds the sensual texture of the everyday while playing with the conventions of narrative cinema, focussing on the profound interrelation of performance and identity within the socioeconomic fabric of the U.S. Written in close collaboration with its subject/star, Empathy marks the feature-length directorial debut for Jessie Jeffrey Dunn Rovinelli.
SUNDAY, NOVEMBER 24th 8pm
WORLD PREMIERE
'dekedens by Bader AlAwadhi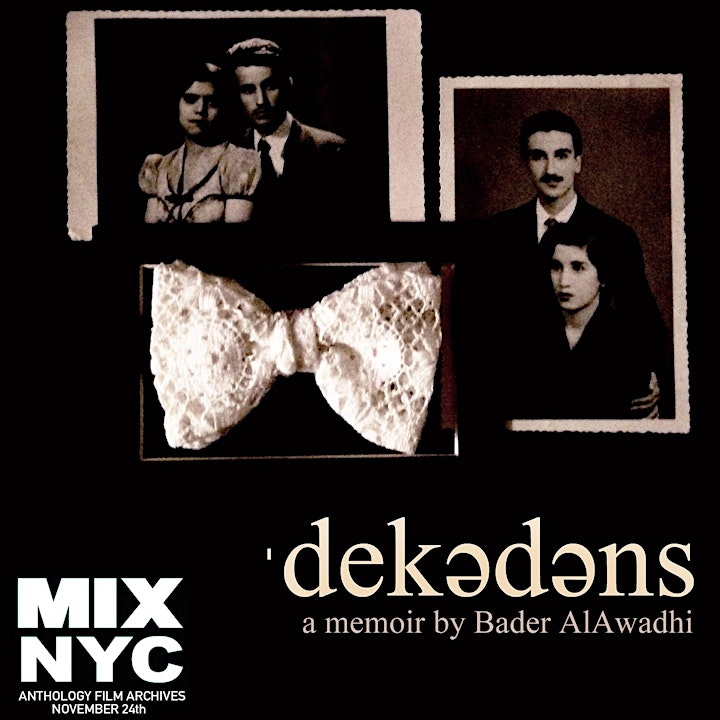 1h:56m
'dekedens is a journey through the filmmaker's childhood and teen years divided to three chapters. Politics: tells the tale of a family during the first Gulf War in Kuwait. Religion: explores the history of the Baha'i minority in the Middle East. Sex: explores Arab queer identity through cinema and television.