Description
LOS ANGELES SINGLE PROFESSIONALS & FRIENDS PRESENTS
A fun-filled Mixer at The Parlor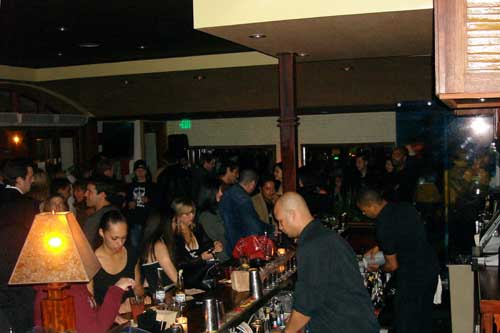 Ike Pyun and Silas Gaither, the creators of the westside's staple sports restaurant, The Parlor Santa Monica, cross town into the Melrose District with their latest venture The Parlor Hollywood. The Parlor Hollywood is the ultimate upscale sports lounge. Its indoor/outdoor feel, abundance of flat screens and HD projectors, attention to detail, and gastropub style menu will surely please any food lover and sports fan.
The Parlor Hollywood features a gastropub menu that includes their signature Parlor Dry-Aged Burger and Steamed Mussels in a Sake and Lemongrass Broth designed by the Genesis Gourmet Group with executive chefs Rodelio Aglibot (Koi, Sunda, BLT) and Frank Fronda (Four Season Beverly Wilshire and Napa Valley Grille). And to wash down their culinary delights, The Parlor Hollywood features 20 beers on tap including Weltenburger Barock Dunkel, the world's oldest dark beer and over 30 different beers by the bottle, as well as a specialty cocktail menu.
The support of co-owners Casey Keegan (Los Angeles event coordinator) and Jim Saviano (former opening manager of Hyde Lounge and Los Angeles DJ) bring a 3rd dimensional element to The Parlor Hollywood combining Los Angeles nightlife with daytime sporting events to create an energy and environment unlike anything Los Angeles has ever seen.
Friday, November 23 from 8:00 PM – 2 AM
IF YOU HAVE ANY QUESTIONS ABOUT THE VENUE OR THIS EVENT, PLEASE RESPOND THROUGH THE FOLLWOING SITE: