Description
LOS ANGELES SINGLE PROFESSIONALS & FRIENDS PRESENTS
A fun-filled Mixer at General Lee's (DTLA)!
FOLLOW US AND JOIN THROUGH THE FOLLOWING LINK:
DJ @ 10PM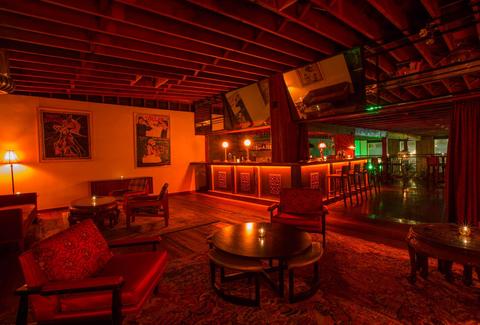 This two-story "Modern Tiki" concept is serving up an unexpected lineup of Asian-inflected concoctions with twists like wasabi-infused vermouth and black sesame syrup.
Hidden in a dark corner of Old Chinatown and housed in digs Frank Sinatra used to frequent, General Lee's has all the makings of a mysterious speakeasy. Except this bi-level bar is not entirely secret, nor are its cocktails the standard selection of Old Fashioneds and Gin Rickeys you might find in a password-protected bar.
The split-level space houses a DJ booth on the first floor, while live jazz is often a top floor staple. Visits can produce a similarly juxtaposed experience. When the apothecary-style program first launched, funky yet palatable concoctions like reishi simple syrup and house-made cinnamon-sichuan pepper tincture is exciting.
General Lee's is the perfect place to come out an relax and have a drink, while mingling and getting to know new people! It's okay to come by yourself… you won't be by yourself very long!

IF YOU HAVE ANY QUESTIONS ABOUT THE VENUE OR THIS EVENT, PLEASE RESPOND THROUGH THE FOLLWOING SITE:



Food and drink is at your own expense.

Friday, February 22. From 8:30 PM - 2AM

Parking:

*There are lots nearby.

*Street parking is available.