Description
LOS ANGELES SINGLE PROFESSIONALS & FRIENDS PRESENTS
A fun-filled Mixer at Broadway Bar!
DJ @ 9:30PM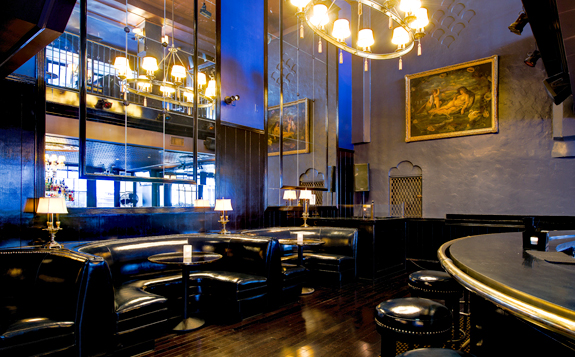 Broadway Bar has the mysterious aura of a place with a glamorous history, set in the heart of LA's Historic Theatre District.
The Broadway Bar's Gothic Revival building adjoins the renowned Orpheum Theatre, once host to legendary entertainers, burlesque queens and jazz greats.
With Broadway Bar's lavish 1940s decor, earring-like chandeliers and a 50-foot circular bar downstairs, Broadway Bar feels more old-time N.Y. than L.A.As you climb the staircase leading to the more intimately-scaled upstairs lounge, you can practically smell the decadence of eras past. Stop in during their weekday happy hour or after a show at the Orpheum Theatre and check out one of their tiered cocktail lounges and the city view—you'll feel glamorous in no time.
Broadway Bar is the perfect place to come out and relax and have a couple of drinks, while mingling and getting to know new people! Its okay to come by yourself…you won't be by yourself for very long!

Food and drink is at your own expense.
Friday, October 19 from 8:00 PM – 2 AM
IF YOU HAVE ANY QUESTIONS ABOUT THE VENUE OR THIS EVENT, PLEASE RESPOND THROUGH THE FOLLWOING SITE:
Parking:
Valet & Parking lots available.