Mitch Edgeworth, CEO Vanderbilt University Hospital: The Learning Health Sy...
Description
As CEO of Vanderbilt University Adult Hospital, Mitch Edgeworth is confronted with many opportunities to improve the operation of the hospital and in some instances implement transformative innovations. In fact, Mitch and Vanderbilt University Medical Center embrace the concept of The Learning Health System. In a Learning Health System some of the same methods that are employed in improving medicine are applied to the delivery of care.
With a focus on improving the patient experience and reducing readmissions, Mitch considered making a significant investment in hiring nurses to contact patients following discharge. Working with Dr. Gordon Bernard, Associate Vice-Chancellor for Research and Senior Associate Dean for Clinical Science, Mitch decided to do a study of the impact of follow-up calls on readmissions. Join us to learn about The Learning Health System and the surprising findings of this study.
The Learning Health System is a practical forum and organizational culture that brings together leadership from Operations and Research for developing ideas and reviewing the results of studies that are aligned with organizational goals. Central to the platform is the notion that systematic investigation of practice change can raise the quality of evidence that can transform real world health care.
Please park in P2 in the oneC1TY parking garage.
7:00 AM - Coffee with light breakfast and networking.
8:00 AM - Mitch Edgeworth will present followed by a Q&A session.
9:00 AM - Program ends
---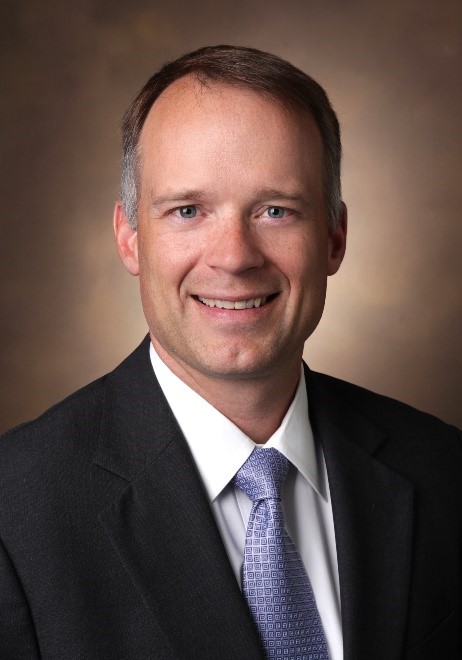 Mitch Edgeworth serves as the Chief Executive Officer for Vanderbilt University Hospital. With nearly 600 licensed beds, Vanderbilt University Hospital annually serves 40,000 admissions, 60,000 Emergency Room visits and 40,000 surgeries. Vanderbilt has the only Level 1 Trauma Center and dedicated burn unit in the region. Vanderbilt University Medical Center has been awarded the #1 health care provider in the Nashville region according U.S. News & World Report's Best Metro Area rankings.
Prior to joining Vanderbilt, Mitch spent 3 years as Regional Vice President with Quorum Health Resources overseeing 13 hospitals in Kansas, Colorado, New Mexico and Arizona. He worked in tandem with the hospitals' on-site leadership teams to help drive long-term success through ongoing quality, financial and operational measurement and improvement.
Mitch also spent seven years with Tenet Health System where he served for nearly five years as Chief Executive Officer of Dallas, Texas' Doctors Hospital at White Rock Lake. During his service as CEO, Mitch was appointed to the Tenet Council of CEOs, a select group of hospital CEOs charged with providing insight and direction to Tenet's corporate executives on various operational and strategic initiatives. Mitch also served as a Director in the Office of the President and CEO for Tenet as well as COO for Doctors Hospital at White Rock Lake.
Mitch started his healthcare career at Duke University Health System in various positions of increasing responsibility from 1998 – 2002.
Mitch received the Young Alumnus of the Year award from Lipscomb University in 2012 and the Dallas Business Journal's "40 Under Forty" award in 2009. He is also a graduate of Leadership Dallas, Class of 2007. He served on the Board of Directors of The Dallas Arboretum, one of the nation's top public gardens, and also served on the Advisory Board of the Dallas Coalition to Prevent Childhood Obesity. Mitch also served as a Project Advisory Member to the National Patient Safety Foundation from 2005-2006.
Mitch received his M.B.A. from the Fuqua School of Business at Duke University.