MIT StartupBus + SXSW Interest Meeting!

Monday, February 20, 2012 from 5:25 PM to 6:00 PM (EST)
Event Details
In early March: "You and a team of strangers on a bus [to SXSW <sxsw.com>] traveling at 60 mph have 48 hours to conceive, build, and launch a startup." <startupbus.com> 
 MIT Maseeh Dining Hall (left, S, wing) · Tuesday, February 7, 2012, 7:45pm
Cost: $13.50 (free with dining plan)
Look for the balloons!
For more, check out  http://mitentrepreneurshipweek.tk/!
Organizer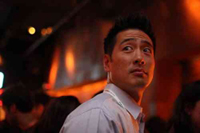 Asse9 stands for Austin Secret Society of Entrepreneurs 9. It means if you're not striving to be entrepreneurial, you're asinine.
No we don't have a website or else it would not be very secret now would it
All we have is a hashtag that we rarely use '#asse9' but what we do have is a huge rolodex.
Brands we love: