Event Information
Location
MIT Building 24, Room 041, 77 Massachusetts Avenue
Cambridge, MA 02139
Description
(Due to popular demand, we have increased the number of available tickets)
Join us in exploring the Nanoworld!
Here, tiny things reveal their super-powers. Inside this world, things are strong, vibrant and electrified. You and a group of excited scientists will use real tools and experiments to discover the super-power of nano. We look forward to welcoming you in our labs!
The event welcomes all family members (recommended age above 7).
Date and Time: 6:00pm - 9:00pm, April 18th, 2017

Location: MIT Building 24, Room 041, 77 Massachusetts Avenue (enter via 50 Vassar St (building 34 in below map) for easier access, not via 77 Massachusetts Ave)
Parking: Street parking
Event URL: http://nano-day.mit.edu/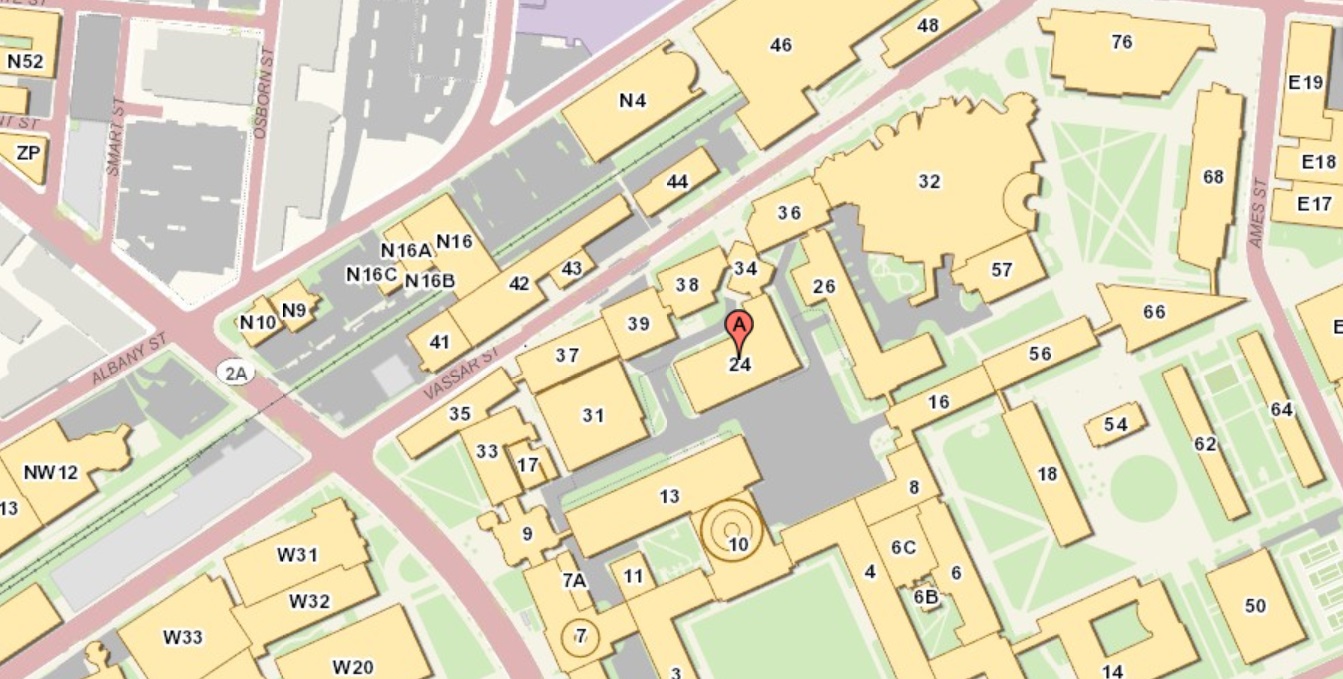 Date and Time
Location
MIT Building 24, Room 041, 77 Massachusetts Avenue
Cambridge, MA 02139