Description
Are you interested in learning more about innovation and social entrepreneurship opportunities at MIT?
Working on a project to help underserved communities? Need funding? Want to recruit new team members?
Want to get involved, but don't yet have an idea?

Join us for dinner. Pitch an idea. Find a team.
This year we'll be kicking off the event with an Information Fair to showcase various opportunities for funding, mentorship, and support at MIT for projects on innovation and social entrepreneurship.
The IDEAS Generator Dinner is one of the best venues to find a team to join, pitch your idea to woo and recruit teammates, or pitch your skills to get hired onto a team. With the first chance to submit a Scope Statement just a few weeks away (October 27, 2016), get started at this event!
Event Program
6:45 Doors Open - Dinner & Information Fair
7:45 Sixty-second Pitches
-> PITCH YOUR IDEA / SKILL

During the event, we will have openings for 20-30 sixty-second pitches from attendees.You must sign up in advance to request a slot.
Sign up to pitch an idea or your skills when you register for this event.

Those selected to pitch will be contacted before the event with instructions on the process.
Note: Pitching is optional! If you don't want to pitch, just attend to mix and mingle, meet potential teammates, or hear about some of the exciting projects already underway.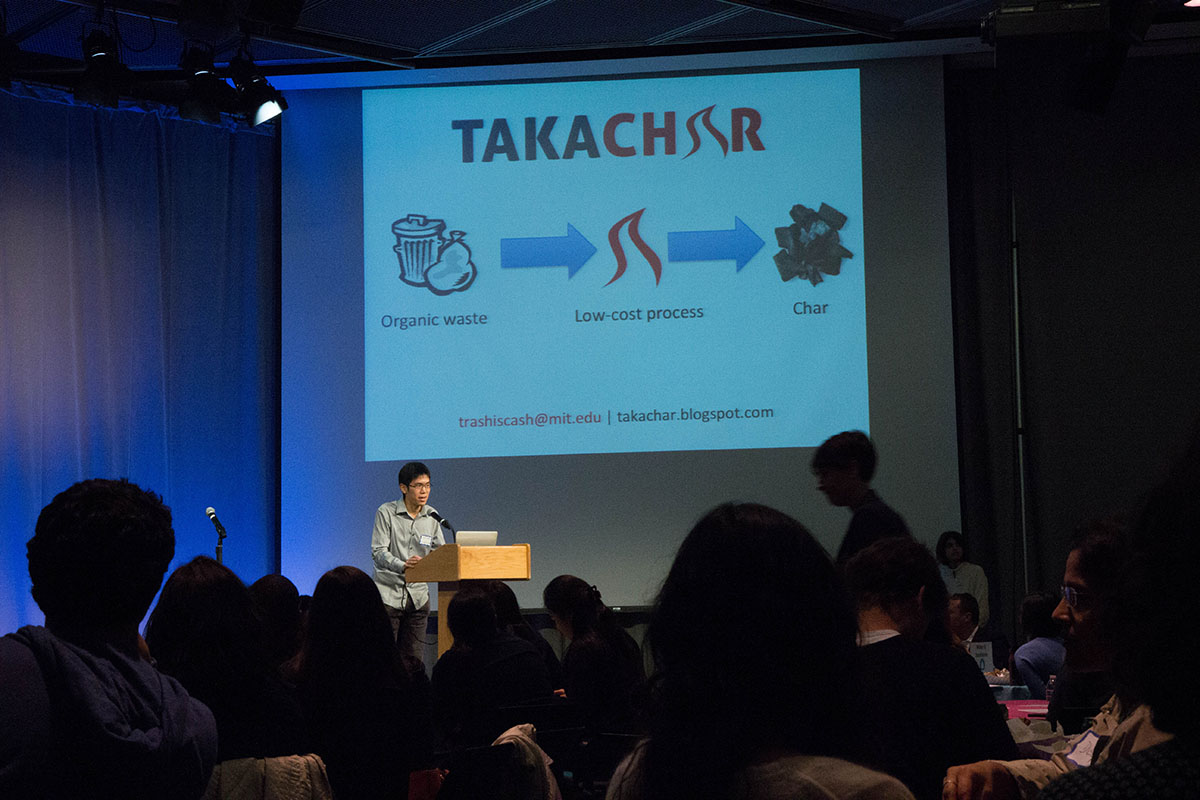 ABOUT THE COMPETITION
Teams must be led by a full-time MIT student with MIT students making significant contributions to the project's innovation. However, if you are not an MIT student, you are still welcome to attend the Generator Dinner to pitch an idea or get hired on a team. For full competition criteria and guidelines, please visit our website:
http://globalchallenge.mit.edu/
The MIT IDEAS program provides students with an opportunity to develop their innovative ideas and make positive changes in the world. As an annual innovation and social entrepreneurship competition run by the MIT Public Service Center, the IDEAS Global Challenge enables students to apply their MIT education in real-world situations to tackle quality of life issues for people around the world.
IDEAS projects can address issues in one or more sectors, such as health, education, agriculture, energy and environment, water, finance and entrepreneurship, mobile technology, and housing and transportation. Teams are created and led by MIT undergraduate and graduate students, but they can include anyone from around the world. If you are looking to join an IDEAS team that needs your skill set or are simply interested in learning more about how to get involved, join the conversation and help move ideas towards realization.