MIT Global Entrepreneurship London: What you can do for your customer? (2 o...
Actions and Detail Panel
MIT Global Entrepreneurship London: What you can do for your customer? (2 o...
Wed, February 1, 2017, 6:30 PM – 9:00 PM GMT
Description
"Ask not what your customer can do for you, ask what you can do for your customer."
Very Ancient Sage Bill , a long time ago.
In our first event, you've learned to look at the world through the eyes of the customer – and ah, what a great perspective it is! But the journey doesn't stop there. For the holy grail of specificity – while already within reach – there is still much to learn before obtaining it.
Just as important as finding your customer is creating a great product that will solve the customer's problem. How will customers acquire your product? How will it solve the customer's problem? What value will your product bring? What is your secret sauce? How do you stack up vis-à-vis the competition?
MIT has been asking its student entrepreneurs these questions for many years and with great success. The 25,600 companies started by MIT alumni generate $2 trillion in revenue and have created 3.3 million jobs. If MIT were a country, it would be the 11th largest economy in the world. Become a citizen of this 11th largest economy!
From fields as diverse as virtual immortality, small business marketing, urban design, language education, healthcare, and entrepreneur support services, we use in-depth case studies of entrepreneurs to examine how they developed their product concepts, solved their customer's problem, established a clear value proposition, refined their secret sauce, and understood their competition. The journey continues in part 2 of the series. Are you with us? The customer is waiting.
Check out our first ever awesome event in London last year on YouTube - The Post-Haloween Pirate Convention: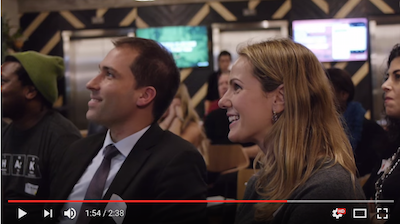 FAQs:

Q: I don't have an idea, I'm just curious about entrepreneurship. Is this event for me?
A: Yes! Yes! Yes! Part of MIT's success in entrepreneurship has been based around the learning of a set of a key learnings and methodical steps that can be learnt indepedently. Of course having an idea to test helps, but if you don't have one we will have a few pre-prepared concepts to find 'who your customer is?' for.
Q: Is there a dress code?

A: Come how you feel comfortable -- tiara or top hat all are welcome. Bear in mind that London weather may not be so forgiving. Unless the weather is diabolical we may be venturing out to talk to real, live, actual people. You have been warned.
Q: Are we just going to be learning how to do a sales pitch?

A: Nope, no sales pitches in session 1 of the series. We are in 'Inquiry mode' not 'Advocacy mode' as we approach our potential future customers. We want to hear what they care about, any watering holes they frequent, who they trust, and, if we have the opportunity, what is the most embarrassing song on their iPod (if those things even still exist).
Date and Time
Location
WeWork Soho - Medius House
Medius House
2 Sheraton St.
London
W1F 8BH
United Kingdom