MIT Global Entrepreneurship London: What you can do for your customer? (2 o...
Description
"Ask not what your customer can do for you, ask what you can do for your customer."
Very Ancient Sage Bill , a long time ago.
In our first event, you've learned to look at the world through the eyes of the customer – and ah, what a great perspective it is! But the journey doesn't stop there. For the holy grail of specificity – while already within reach – there is still much to learn before obtaining it.
Just as important as finding your customer is creating a great product that will solve the customer's problem. How will customers acquire your product? How will it solve the customer's problem? What value will your product bring? What is your secret sauce? How do you stack up vis-à-vis the competition?
Founder of startup Startup Startup, yes there is no typo, Timo Hilhorst will be speaking to us briefly about his journey thus far and attempts to solve the problems of his customers. We are impressed by Timo's endless passion and desire, always aiming to put the user at the heart of everything he does.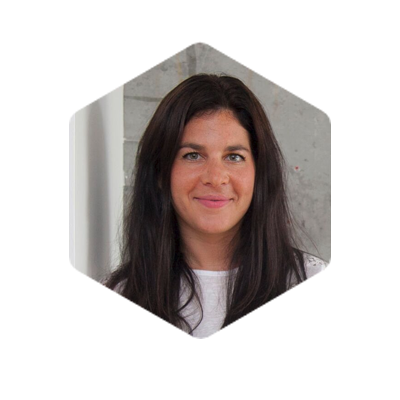 Our second speaker is former lawyer, techie and school counsellor, Sophie Deen. She is the founder of Edtech company Bright Little Labs - Sesame Street for the digital age. Her flagship story-app, starring Detective Dot and the CIA (Children's Intelligence Agency) has won awards for engaging ALL children, particularly girls and ethnic groups, with computer science.
Forbes 30 Under 30 honoree David Anderton will be the Master of Ceremonies for the evening. David is a co-founder and CTO of Deepstream.tv a start-up spun out of the MIT Media Lab and recently graduated from MIT's Delta V Accelerator.

MIT has been asking its student entrepreneurs these questions for many years and with great success. The 25,600 companies started by MIT alumni generate $2 trillion in revenue and have created 3.3 million jobs. If MIT were a country, it would be the 11th largest economy in the world. Become a citizen of this 11th largest economy!
From fields as diverse as virtual immortality, small business marketing, urban design, language education, healthcare, and entrepreneur support services, we use in-depth case studies of entrepreneurs to examine how they developed their product concepts, solved their customer's problem, established a clear value proposition, refined their secret sauce, and understood their competition. The journey continues in part 2 of the series. Are you with us? The customer is waiting.
Check out our first ever awesome event in London last year on YouTube - The Post-Haloween Pirate Convention: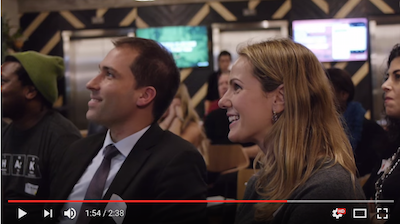 Also note: The MIT Global Entrepreneurship Bootcamp is being held in Brisbane, Australia, March 26-31, 2017. The deadline to apply is Jan 31st 11:59pm Boston. The intensive, week-long new ventures leadership program connects entrepreneurs across the globe to the MIT entrepreneurship ecosystem. Bootcampers are pushed to their limits. In just five days, they experience all the highs and lows of starting a company, and then pitch their idea to seasoned entrepreneurs, angel investors, and venture capitalists. You can apply here.
FAQs:

Q: I don't have an idea, I'm just curious about entrepreneurship. Is this event for me?
A: Yes! Yes! Yes! Part of MIT's success in entrepreneurship has been based around the learning of a set of a key learnings and methodical steps that can be learnt indepedently. Of course having an idea will help you apply the methodology after the event, but we will have a few pre-prepared concepts to find 'what you can do for your customer?' during our time together.
Q: Is there a dress code?

A: Come how you feel comfortable -- tiara or top hat all are welcome. Bear in mind that London weather may not be so forgiving. During this session we may be experimenting with glue, lolly sticks and sellotape. You have been warned.
We look forward to seeing you there on Feb 1st! from the orgainizing team:
David Anderton, Judy Bretschneider, Chryssi Choraffa, Mark Ridley
Also the event would not have been possible without the generous support of:

Philippos Beveratos