MIT Chamber Music Society's Spring Virtual Concert Series, featuring performances by members of MIT CMS.
About this event
MIT Chamber Music Society presents their Spring Virtual Concert Series on May 19th and 20th, featuring excepts from chamber music masterworks studied by 21 groups this semester. Join MIT CMS as they showcase the music they have made this semester, including works by composers from Mozart, Beethoven, and Brahms to Chopin, Hindemith, and Dvořák.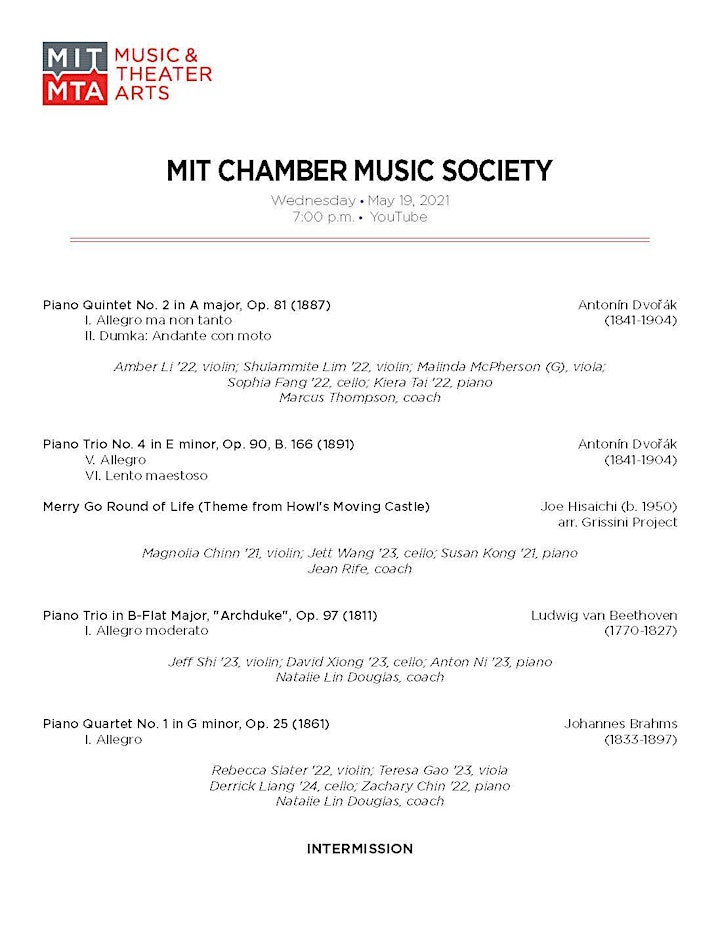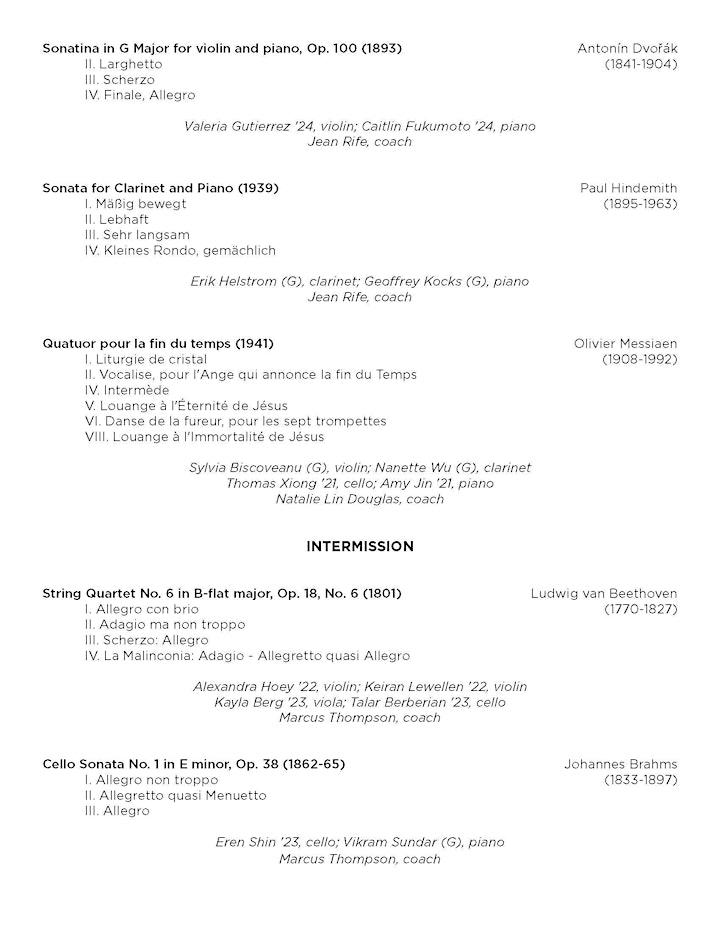 Organizer of MIT Chamber Music Society Spring Virtual Concert Series: Showcase #1
The Music and Theater Arts section provides students at MIT the opportunity to experience the unique language and process of the arts. Faculty and teaching staff help students understand art's demand for rigor and discipline and its non-quantitative standards of excellence and beauty. A strong, comprehensive program in both music and theater arts—encompassing history, theory, and performance—is taught by faculty and staff of the highest caliber.