MIT AI Conference 2018 - Industries of Future | Future of Industries
Description
Discover the untapped opportunities of applied AI
MIT AI Conference is back in 2018, and we're making the event bigger and better with more applied AI tactical content, higher density of trailblazers, machine learning experts, forward thinking executives, data scientists, and product and engineering innovators, more space, and more fun. 3 days, 5 stages, 40 content hours, 100+ speakers, and over 1,000 AI trailblzers, engineers, academics, founders, investors, execs....and YOU!!
Lock in your discounted early tickets and join us for the MIT Applied AI Conference to share how to build real-world AI solutions as well as impact of AI in our society and life on April 20-22, 2018!!
Check out the lineup and agenda as it evolves at www.mitcnc.org/tech
PAST SPEAKERS
We gather the world's leading and most inspired thinkers from multiple disciplines to inspire your organization to build real-world AI solutions, and to discuss the impact of AI in our society and life. We believe that together technologists, innovators, entrepreneurs, industry leaders, researchers, developers, hackers, students and investors can help contribute in each others success.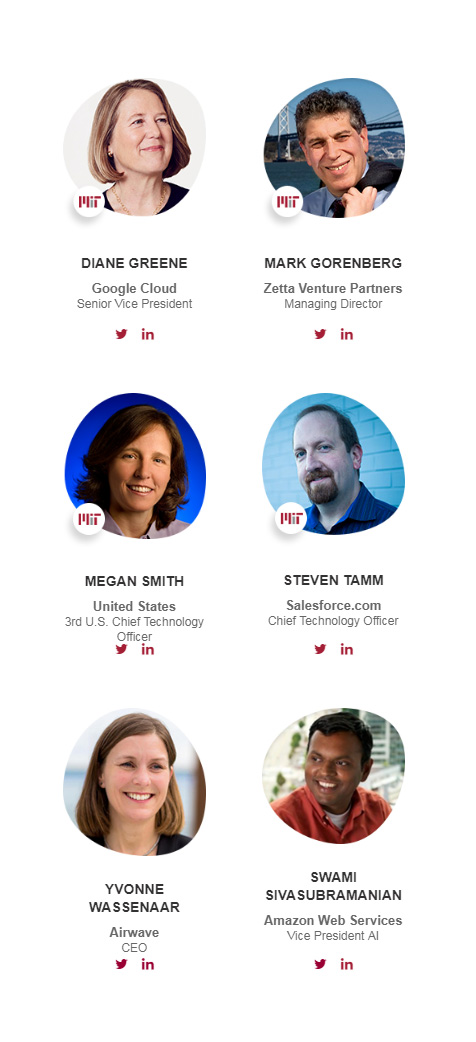 PRICING:

REFUND POLICY:
- MIT AI Conference will allow refunds until December 31, 2017. If we do not have a written request by this date, tickets will not be refunded. If you realize you are unable to attend after this date, we suggest you find a substitute to utilize your ticket.
- MIT AI Conference honors one discount code per ticket. We apologize that we are unable to (re)apply additional discount codes to previously purchased tickets.
Ticket Transfers:
- Tickets can only be transferred to another ticket holder until 14 days prior to the event.
Have questions: contact - tech@mitcnc.org