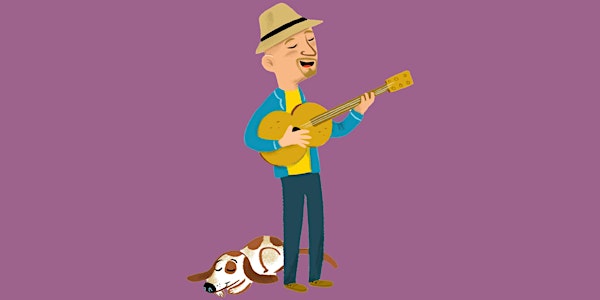 Location
Swallow Hill Music - Daniels Hall
71 East Yale Ave
Denver, CO 80210
Doors at 10:30am, Show at 11:00am. All sales are final.
About this event
Website | Facebook | Twitter | Instagram | Video
A Latin GRAMMY Award winner, Mister G has been called a "kid-friendly, bilingual rock star" by The Washington Post and "irresistible" by People magazine.
The recipient of four Parents' Choice Gold Awards, Mister G has released eight albums of original, multicultural music. His new album, Mundo Verde/Green World, is a collection of environmental-themed songs which were debuted at his concert during the National Climate Rally in Washington, DC. Spanning genres from funk to folk, reggae to rock, and bluegrass to bossa nova, Mister G's music has been critically acclaimed by The Boston Globe, LA Times, Chicago SunTimes, New York Post, School Library Journal and Parents magazine.
Mister G regularly headlines major venues and festivals around the country including The Metropolitan Museum of Art (New York City), The Getty Museum (Los Angeles), Hard Rock Cafe (Philadelphia), the National Zoo (Washington, DC), New Orleans Jazz and Heritage Festival and Austin City Limits. He has performed in Europe and tours extensively in Latin America.
A former teacher with a Masters in Education, Mister G recently signed a multi-book deal with Penguin Random House to turn several of his songs into illustrated children's picture books.