Description
Join the Keep Moving Forward documentary team (dir. Brent Bandemer, prod. Emily Strong) and special guest musicians from the Hero Sound Project for a Missoula meet up at the VFW after the film's world premiere screening on Sunday, February 26th for an evening of celebration, drink, and food!

We will be playing the film trailer at 7:00PM.
Your ticket will cover 2 glasses of beer, sandwiches from Burns St. Bistro, and dessert from Bernice's Bakery. Please join us for the shorts program screening before the party here!
A special thanks to our host, the Veterans for Foreign War Post 209, Burns St. Bistro, and Bernice's Bakery (in loving memory of Dan Gallagher).
Screenings:

Saturday, Feb 25th @ 8:00PM – Roxy Theater #2, purchase tickets here.

Sunday, Feb 26th @ 2:45PM – Missoula Children's Theatre, purchase tickets here.

Synopsis:
KEEP MOVING FORWARD is a documentary film that examines war veteran, Guy Spagnoli's, experience with post-traumatic stress disorder (PTSD) as a result from the Vietnam War and his alternative therapy that involves an affinity for all things Disney. The film will provide a portal into one veteran's and his family's experience with PTSD and gives insight to understanding the condition on a humanistic level.
Visit us at:
http://www.keepmovingforwarddoc.com

Social Media:
Facebook: @KeepMovingForwardDoc
Twitter: @KMFdoc
Instagram: @keepmovingforwarddoc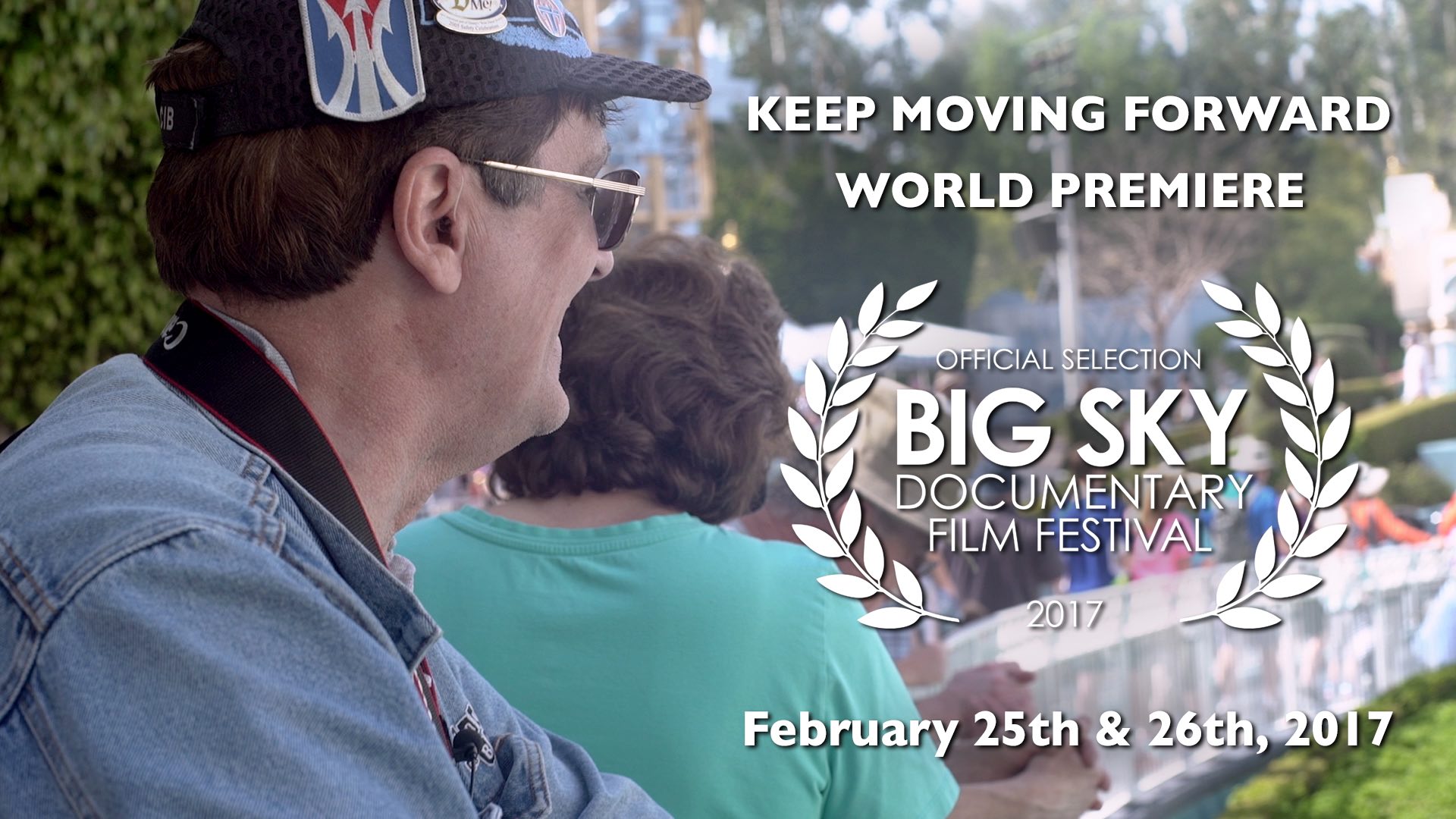 Save
Save
Save
Save
Save
Save
Save
Save
Save
Save
Save
Save