MISS/MRS EAST AFRICA CORPORATE 2017

Saturday, March 4, 2017 from 10:00 AM to 12:30 PM (EAT)
Event Details
About
The first competition that celebrate women renaissance into mainstream corporate leaders and homemakers
The MISS/MRS  CORPORATE EAST AFRICA queens become the voice of professional women in six countries of east Africa for one year .they will be responsible for conducting professional workshops ,charitable works,doing radio and television media interviews ,attending seminars
Mission
In producing the contest we mix beauty ,elegance, fun and business
-Provides form that highlights womens professional achievement in the community and at work place
-Uplift women to gain appreciation their role in the society as leaders ,role models for ther aspiring young and business professionals
-Help aspiring corporate to develop life skills
Improve communication and articulation   skills
Build confidence and take pride in overall personal and self image
A platform for women to promote themselves and enhance self confidence accomplish personal and professional goals .the weekend photo shots lavish dinner socialize with corporate business and VIPs
It bring together brightest women,business leaders,professionals and government officials for a night of fun to raise funds for chosen cause and heighten awareness on the challenges of today modern corporate woman.
Requirements  
Dress code
Formal /Smart Casual/Smart Cultural

Ms EastAfrica Corporate 2017
-Must be 21 by October  17, 2016 and no older than 55
-Must be resident  of the East African Countries of  Tanzania  , Kenya,Uganda Rwanda Burundi and South Sudan

 -must be single, divorced or widowed
Mrs EastAfrica Corporate 2016
- happily married and older than 21 yrs-55yrs

-for seniors categories 55yr -80yrs
-Must be resident  of the East African Countries of  Tanzania  , Kenya,Uganda Rwanda Burundi and South Sudan
Terms and Conditions of Participation
MEAC Mompreneur of the year –one that actively balance role of mum and enterprenuer ,either mum who works from home stay at home or mumm who runs her own business and to be nominated .must have significant active and lasting contribution to community
Must agree that if she wins the title she will not compete participate in any pageant during the time she hold the title
Applicant does not use or consume illegal or controlled substance
Applicant must be in good health physically or mentally as is able to perform professional activities is she is selected a winner.Expection is for people living with disability category

Applicant have no past association with adult entertainment and publishing industries
Must be willing to unconditionally release any claim its parent or associated company by use of their voice or likeness and including promotion or advertising materials and that the organizers have right to determine   eligibility to participation and that must agree to that determination both to self and other participants
Categories
Promotion  Idol –awarded to the one who secures highest number of sales revenue of sponsor product.

Community  Heroine  –one who commitment to plight of less privileged in the community and non profit organizations
Runway choice -awarded to one who knows how to glide on the runway with confidence and grace in her best formal wear
People Living With Disability Category-open to those ladies  living with disability but have defied challenges and impacted positively to the society
Best Cultural Wear   With a flawless photo and made lasting impression on the judges
Peoples choice –the one who impresses the crowd with her overall performance and dazzling personality .voting will take place in that evening .details of voting to be given on that evening
Best Speaker   -With the most thought flawless and thought provoking
MEAC Mompreneur of the Year –one that actively balance role of mum and corporate leader /enterprenuer as voted

Judges
Are carefully selected based on their contribution to the society both as individuals and through organizations
Artiste/celebrity
Media personality
athletic heroines
Pageant coach
Prominent business woman
Inspiring Women in not for profit organization
 Women  Corporate Directors
Prizes
Official MEAC crown

-holiday

-Cash award 

-surprise corporate sponsor award

-momorabilia

-free return ticket to getaway holiday destination

-branding of MEAC related events and activites throughout  the year

 

OVERALL WINNER

Official MEAC sash

-Cash award 

-surprise sponsor award

 

 

2ND RUNNER UP

 

Official MEAC trophy

-Cash award 

-surprise sponsor award

 

 

3RD RUNNER UP

Holiday award

-cash award 

4th RUNNER UP

Led TVand or cash of $1000 as determined by sponsors


Tablet /Designer fashion awards




 

 

5th -10 positions

Certificate of participation

surprise spornsor awards

ALL PARTICIPANTS

 
  if you are chosen to attend the auditions you are one step into the final big day .be the best ,calm and be yourself

Auditions will be held in  November  in 12 cities:
Winners are be selected to attend the finals in Nairobi .
How do I Participate?
Send your full size photo and resume only  to misseastafricacorporate@outlook.com
if you meet the audition requirement you will be informed as soon as review of application is complete with final  date for applications  is on  25/10/2016
 registration for auditions will be only for those selected .terms and conditions apply

LA BELLE PROMOTIONS will make all communications to  participants regarding  all  registrations   only   through Email:misseastafricacorporate@outlook.com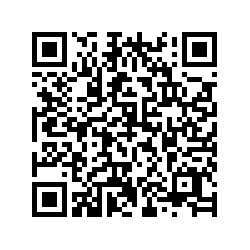 Save This Event
When & Where

Windsor Golf Hotel and Country Club

Nairobi, Nairobi County 00100
Kenya

Saturday, March 4, 2017 from 10:00 AM to 12:30 PM (EAT)
Add to my calendar
Organizer
LA BELLE PROMOTIONS
MISS/MRS EAST AFRICA CORPORATE 2017