Description
**Advanced sales ended at 6:30pm. Tickets will be available at the door beginning at 6:30pm**
Come along Mississippi Marshall's personal Blues Trail as he takes you musically through the Delta. This is truly one of the best "Blues" lessons you'll ever experience live. Mississippi's life history growing up in the heart of the Delta is spelled out in his songwriting and his guitar work is strait up Blues Mojo. Make plans to join us for this one.... It'll take you places you've never been.
May 22nd, 2017
General seating: $10 ($15 at the door)
Preferred seating: $15 ($20 at the door)
Doors at 6:30pm, show at 7:30pm
Live music in BAR365 beginning at 5pm!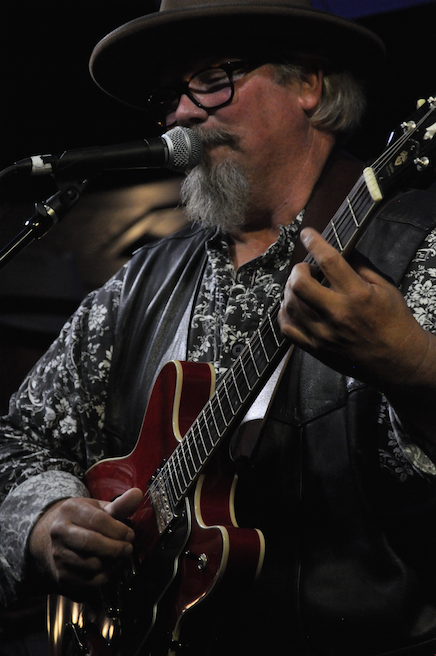 The Sapphire Room has a full food, bar and signature cocktail menu that is served before and during the show. This is an all ages event with FREE, convenient parking.
Please join us in the Riverside Grill before the show! Show your server your ticket to get 'buy one, get one free' entrees!

Many tables in the Sapphire Room are at bar height. Those requiring lower or ADA accessible seating will be most comfortable in the "Preferred- ADA Accessible option" section. Those seats are first come, first served and available for purchase by any guest.
100% refunds are available until 48 hours before the event. Refunds cannot be processed after the event occurs for any reason.

Boise's best kept secret! The Sapphire Room at The Riverside Hotel, 2900 Chinden Blvd. Garden City, Idaho 83714.
---
Need assistance? WE CAN HELP! Please call 208-331-4930 to order over the phone. Phone orders are available from 9am - 6pm, Monday - Friday. If you need help after-hours or on weekends, please email music@riversideboise.com (fastest) or leave a voicemail at 208-331-4930 and we'll get back to you as soon as we can. Thank you for supporting local live music!