Description
Are you a Missionary Yogi?
If you are a woman passionate about yoga, serving others, and building community, you're invited join us on this 5 day intensive retreat in Asheville, NC this July!
This retreat is a Vision Trip for the future of our Missionary Yogi Community. This trip is for women who are serious about using their yoga practice and their faith to impact the world with the love of Jesus; women who are eager to pour into others and cultivate community in yoga ministry.
Join us to build your practice, your faith, and your tribe of like-minded missionary yogis!
Where are we going? Asheville, North Carolina!
Asheville is arguably the coolest town in The South.
A vibrant city with a bohemian spirit, Asheville has earned itself tons of nicknames and accolades (Beer City, Paris of the South, 25 Best Cities to Spend a Weekend, Best Outdoor Towns, Best Foodie Destinations, Most Beautiful Places in America). Asheville's rich architectural legacy, thriving arts, music, food and beer scenes along with a relaxed mountain vibe will have you thinking about extending your stay beyond our 5 day retreat!
What are we doing on this "intensive retreat"?
Building community in our intimate group of like-minded missionary yogi women at our beautiful mountain cabin retreat

Learning from top yoga experts at the Asheville Yoga Festival and the Asheville Yoga Center

Ministering to hurting women at a homeless shelter and recovery center
Set in the heart of the Appalachian Mountains, the vision of Asheville Yoga Festival is to create a space for connection, adventure, play, relaxation and healing. Downtown Asheville is the retro-urban backdrop for the 2017 Asheville Yoga festival that will feature workshops, music, and unique health & wellness vendors.
We will attend a highly-sought after immersion workshop taught by Dr. Chelsea Roberts, who was featured on the cover of Yoga Journal this month. Chelsea's workshop, "Finding Comfort in Our Purpose: Using Yoga to Reflect, Heal, and Impact Change" is a 6-hour experience that utilizes asana, dialogue, journaling, poetry, and meditation in order to attune to our individual and collective purpose while in community with others. I've practiced with Chelsea and learned a lot from her -- and I know you'll love her!
PLEASE NOTE: You will be responsible for buying your own ticket to this workshop. Tickets are $120 and need to be paid for at http://www.ashevilleyogafestival.com/tickets. Hurry, as spots are going fast!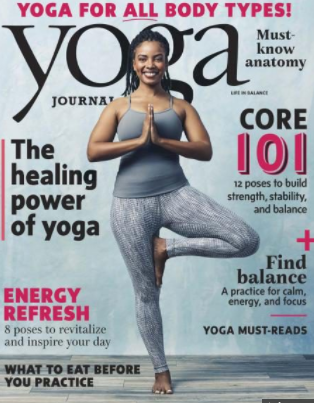 AYC has a mission of providing the highest education of Yoga. We will take a few classes at AYC over the weekend to learn from their 500 E-RYT instructors. Many of AYC's instructors have decades of yoga experience and frequently lead 200 and 300 hr RYT programs. I've practiced at AYC, my yoga trainer was trained at AYC, and I intend to pursue my 500 RYT there in the future. AYC is where it's at for yoga education.


Tell me about the 'Missions Trip' part of the retreat....
We'll get to serve the women of Western Carolina Rescue's "Abba's Love" program. Abba's Love exists to provide a plan for women to recover from brokenness, abuse, and homelessness. Abba's Love encourages breaking the generational patterns of hopelessness and dependency on others. The program works to help women secure a stable home, job, and income and to develop an intimate relationship with Jesus Christ.

Tell me about where we're staying...
We'll be staying just 15 min from Asheville in a gorgeous mountain cabin complete with lots of gathering spaces, comfy beds, mountain views, and a hot tub! And the end of each day of yoga and ministry we'll debrief and build new friendships over dinner and deep conversation.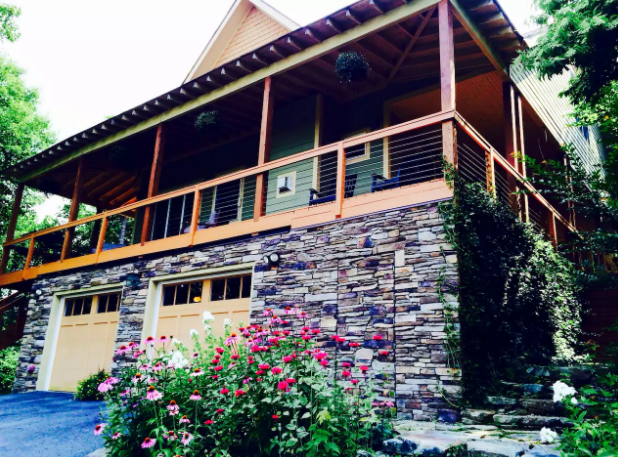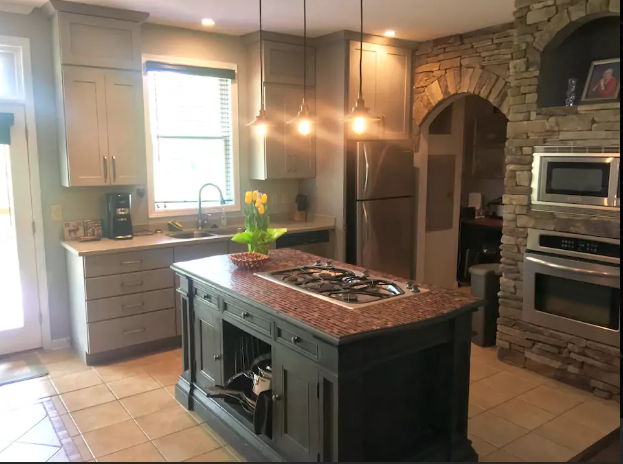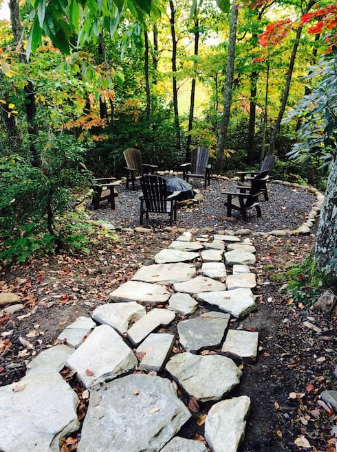 Regular Registration $399 until June 30 // Late Registration $429 until July 15
Feel free to contact Christina directly at xtinabarnes@gmail.com. You can also pay by cash or check directly to Christina.
Tickets to the Asheville Yoga Festival are going fast, so purchase your workshop ticket ASAP! Remember, the cost of your Asheville Yoga Festival workshop is NOT included. Your $120 ticket needs to be purchased at this link.
Namaste & God Bless,
Christina Barnes